HMV CEO throws in the towel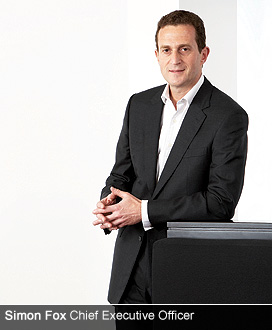 Analyst claims he won't be last CEO to be shown the door
HMV's chief executive has announced that he will be standing down.
Simon Fox will be leaving his role at the music, games and film retailer next month after six years in the role. He will be replaced by former Jessops boss Trevor Moore.
However, analysts have warned he will not be the last CEO to be shown the door with many companies facing a lack of vision, poor execution and bad management.
HMV, similar to other high street retailers such as Game, has had a battle on its hands. CD's were replaced by online downloads, while films were offered via Love Film and similar.
Mr Fox tried to counteract this by  closing stores and increasing sales of video games, which HMV said had helped it anticipate profits for next year.
Clive Longbottom, an analyst at Quocirca, warned that Mr Fox's strategy could have come too late.
He told ChannelBiz UK: "He's not the first CEO to go in the last few months, and won't be the last."
"This is not primarily around bricks-and-mortar versus on-line, it is mainly around lack of  vision, poor execution and bad management," Longbottom added.
"HMV rested for far too long on its laurels – it was a major high-street vendor selling CDs, DVDs and Blu-Ray disks, along with console games and other stuff," he said. "It saw that the DVD market was changing as MP3 services came through, but didn't react fast enough."
"Even when it became clear that the on-line media market was poised to flourish, it pushed the emphasis from CDs to DVDs and Blu-Rays, then to console games, all still physical media," he said. "It signally failed to pick up on that if an MP3 can be delivered over the air, then so can a film and a game.
"Once the holes in HMV's strategy became apparent, it was too late," Longbottom added. "Poor financials, poor future predications and the closure of shops just led to a self-fulfilling prophecy – if HMV didn't have faith in itself, then why should the shoppers?
"Walking in to a HMV shop is awful – row upon row of CDs with no-one looking at them, blaring music that keeps out those who still do buy CDs, like classical, indie, folk, older people, the games area suffers the same view, and even buying Gamerbase didn't show great forward vision, with Gamerbase's major competitor Game going bust," he said.
He added that HMV's acquisition of Waterstone's wasn't a great idea, while Fox "had to oversee selling the family silver with the live music and Hammersmith Apollo parts of HMV being sold off to get some money in."
"The financial markets have lost all faith in HMV – its share price is on the floor.  The shoppers either don't need it because Spotify, LoveFilm, Steam and so on meet their needs, or don't like it because Amazon, Play and so on meet these people's needs," he added.
"It is a sad state – and it will take a miracle for HMV to come out of this.  All of which leaves poor Nipper cocking his head at a gramophone where no sounds will ever come out of it again."
Read also :