UK PC shipments fall as consumer interest stays sluggish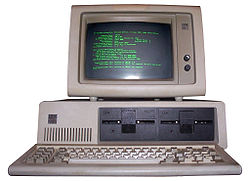 Weak demand causing stock build up ahead of Windows 8 launch
Weak PC demand has dragged down sales in the UK and Western Europe, threatening to cause a buildup of stock ahead of the Windows 8 release.
Figures released by analysts Gartner show a 2.4 percent decline in shipments in the Western Europe PC market during the second quarter, as consumers continue to shift attention to mobile devices.  Shipments totalled 13.6 million for the quarter.
A four percent increase in mobile PCs shipments, including the much vaunted Ultrabooks, were not enough to keep overall PC shipments in growth.  Meanwhile the desk-based market fell 12.8 percent during the second quarter, conspiring to drag down the PC market overall.
The outlook for the UK was also negative.  PC shipments totalled 2.5 million units, a decline of 7.6 percent, in what analysts described as a "very weak" second quarter.
This meant that PC vendors were under pressure to protect margins during the quarter, in many cases holding back on price promotions.
With concerns in the channel over whether the PC market can return to growth at any point in the near future, new shipment orders are being held back until the fourth quarter, analysts say.
Also, with consumer spending has staying slow in UK channels and abroad, there could be a build up of stock ahead of the Windows 8 release.
The launch of Microsoft's new operating system may be good news for the channel, generating renewed interest in both the mobile and desktop PC segments.   A buildup of old stock could spell difficulty for introducing new products into the channel however, with price drops likely on the cards to make way for Windows 8 based products.
Read also :