Deloitte says retailers must cut stores, shift focus online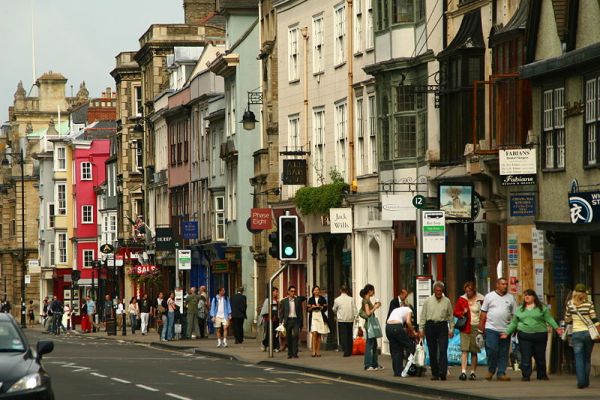 Downsizing is not so cut and dry
Retailers are holding on to too many stores, which is holding them back from making the most of the online sales space, a report has found.
Deloitte, which commissioned the report, has said that this 'barnacle effect' is in danger of putting some retailers' survival at risk.
The number of retailers falling into administration in the first three months of the year climbed by 15 percent to 69 from 60 in the same period last year.
According to Deloitte, online sales already account for the equivalent of more than 60 million square feet of retail space. It said that this was predicted to further grow and make large amounts of shop space obsolete.
The ones which did survive have to change the way they work to keep in with a drastically changing highstreet that would be lined with coffee shops and internet kiosks.
Hugo Clark, director in Deloitte's real estate team and report author, said: "The death of the high street is far from being a reality, yet stores are now just one part of a larger, more connected customer experience and many retailers are struggling to define the relevance and future contribution of their physical space.
"Shops now represent a potentially clumsy, fixed point in an increasingly mobile world. In many cases, they are slow and costly to adapt, expensive to operate and difficult to relinquish once surplus to requirement," Clark said.
The firm added that the challenge for retailers was to ensure the process of downsizing their portfolio was driven by strategy, not opportunity. It said this must be based on a clear vision of what the ideal footprint should look like, rather than simply cutting stores as and when leases expire.
However, Patrick O'Brien, Lead Retail Analyst at Verdict Research, told ChannelBiz UK that the process of downsizing is not easy – at all.
"Many retailers are operating with far too many stores, but often the cost of shutting stores is too high due to the long leases they have entered into, and so they continue to cut other costs and hope for the economy to recover," he said.
"There are two problems with this approach," O'Brien said. "It ignores the fact that retailing is undergoing a major shift  due to changing consumer behaviour and the internet; and the lack of investment within the stores makes them less inviting to shoppers, creating a downward spiral towards bankruptcy."
Read also :