Big data IT spending hits $28 billion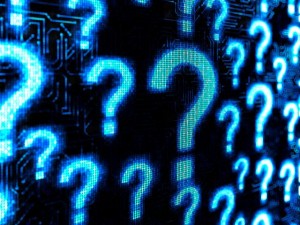 Big data to become plain old 'data'
Big data will drive a total $28 billion IT spend 2012, according to analyst house Gartner.
Big data has already been a driving force behind IT spending, but the impact is set to grow, and eventually it will become a stable offering of traditional enterprise vendors, and no longer seen as a differentiating factor.  According to Gartner, spending is set to grow to $34 billion next year, and it is estimated that in total businesses will spend at least $232 billion up to 2016.
Indeed, vendors are already clamouring to position themselves to deliver what they too believe to be the 'next big thing', with many of the big names offering talking up big data.
According to Gartner, traditional IT providers are set to see the biggest impact from big data affecting revenues for infrastructure and middleware.  Apparently10 percent of new spending in these areas are attributed to big data.  Storage software, database management systems business intelligence and supply chain management are likely to be affected but to a lesser extent.
At the moment, only $4.3 billion will be spent directly on software sales for new big data functionality, with spending centred more around adapting traditional solutions, Gartner said.
Analysts expect that one of the main areas for implementing big data is making sense of the valuable information flowing through social networks. Gartner believes that big data will account for 45 percent of new spending on  social networking analysis and contact analytics each year.
Gartner outlined its expectations for the big data market past 2015, and at this point leading organisations are likely to see big data analytics embedded in their architectures and practices.  From 2018, the distinction between big data and traditional data analytics will be less defined, with most having incorporated new features and functions to allow for analysis of larger amounts of data, turning big data into a standard requirement for most businesses.
"Because big data's effects are pervasive, big data will evolve to become a standardized requirement in leading information architectural practices, forcing older practices and technology into early obsolescence," Mark Beyer, research vice president at Gartner, said.
"As a result, big data will once again become 'just data' by 2020 and architectural approaches, infrastructure and hardware/software that does not adapt to this 'new normal' will be retired," he said. "Organisations resisting this change will suffer severe economic impacts."
According to Mike Merritt-Holmes, CEO Big Data Partnership, which provides businesses with big data analysis and Hadoop training and certification, there is certainly the potential for the growth that Gartner has predicted.
"There is no doubt that there has been an accelerated growth in big data spending over 2012 with even further acceleration over the latter half of 2012," Merritt-Holmes told ChannelBiz UK. "I can only see that growth increasing over the coming one to three years."
"Whilst companies continue to grapple with what big data means for their organisation," he said, "spend has mainly been focused on improving operational efficiencies such as ETL processing, analysing web and social logs and implementing a big data platform infrastructure that will allow organisations to add the building blocks to achieve long term success."
Hadoop alone, despite being completely open source and freely available, is responsible for a large proportion of big data spending. This is because companies like Hortonworks, Cloudera, MapR have all managed to take free software and create enterprise-grade commercial propositions. This will only continue as enterprises will want assurances on open source technology in the way of support, training, services and innovation.
"We are really at the thin edge of a very big wedge however and both the technology and enterprise still has a fair amount of maturing to do before we see that spend growth decreasing or moving towards other areas of big data," he said. "As these two mature, we will see much more spend on the more scientific side of big data and in developing algorithms to unlock insight that gives an edge over competitors."
He added that organisations will then become more big data savvy and will begin to understand where the true value of the technology and data lies.
This could mean that, as the technology and market develops, there will be more instances of big data analytics as part of a Software as a Service (SaaS) offering from providers.
"As the big data world matures in the next 3-5 years, spend will also start to move in a more accelerated fashion towards SaaS based big data solutions, providing particular insight or services to fulfil particular verticals," Merritt-Holmes said.
"There is also an ever-growing interest amongst the public sector who sit on vast amounts of multi-structured data. I see them being a key contributor to the spend in the big data landscape," he said.
Read also :