Royal Mail gives online retailers a boost with £75 million delivery service investment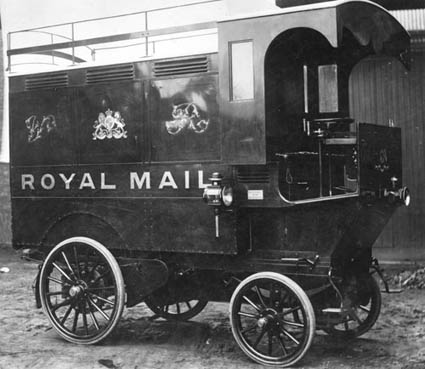 1,000 jobs created as Royal Mail modernises
Royal Mail is to create 1,000 jobs as it expands services to assist online retail customers including Amazon in a large shake up.
New processing centres will be opened in Cornwall and Hampshire as the delivery service undergoes a major transformation to modernise with a four year expansion project.
A £75 million investment will be made to keep up with the growing demands of online retail, with e-tailers such as Amazon growing increasing their home delivery businesses.
Part of the investment will be in new IT systems as the Royal Mail seeks to update its technology to allow for a more efficient service.
The investment in its Parcelforce arm will also see an expansion of its Coventry base, along with the nine more depots across the country potentially being moved to new, larger premises.
"It is great news that 1,000 new jobs will be created across the country as a result of this investment," Mark Hoban, Minister for Employment, commented.
"We've now got a record number of people in employment and these jobs will provide welcome opportunities for people who are looking for work."
Parcel delivery currently accounts for around half of Royal Mail's revenues, and online spending is continuing to rise.   Recently Argos announced that it would be reduce the number of high street stores, with a greater emphasis on multichannel online sales.
Amazon has also grown its own delivery processing business in the UK, creating 2,000 jobs as it increases its physical presence across the world.
Recent research cited by Royal Mail suggests that online retailing will account for 12.4 per cent of GDP in 2016.   Revenues derived from express parcels are currently $5.8 billion.
Royal Mail has reduced staff in previous years, but Chief Executive Moya Greene is confident that the investment will help reshape the company, making it more relevant in an age of online retail.
"Our £75 million investment is part of Royal Mail Group's strategy to grow its parcels businesses in the UK and overseas. Our strategy is to convert the rise in parcel volumes in to profitable growth."
That means becoming a much more customer-focused company being run on commercial lines and investing in new, vital technology."
"The investment will enable Royal Mail Group's express parcels business to meet the rapid growth in demand in the business-to-business, business-to-consumer and consumer-to-consumer markets."
Read also :