NComputing: Dell's Wyse acquisition causes channel anxiety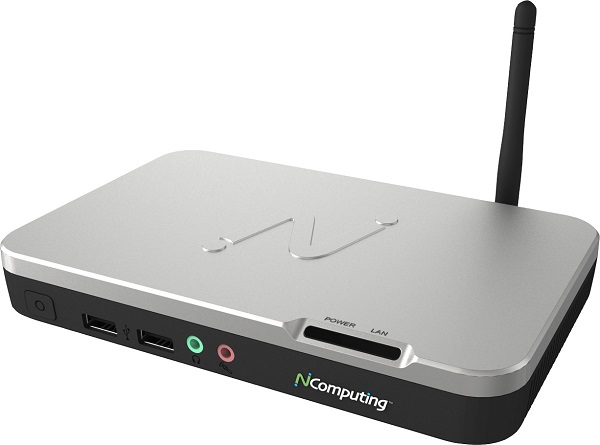 Direct sales legacy unsettling channel players
Dell's takeover of Wyse has created uncertainty in the channel, according to NComputing, as the former company's tradition of direct sales is likely to cause conflict for partners selling thin clients.
NComputing is attempting to move into the enterprise space with its N-Series system on a chip thin clients, and believes that it has the upper hand on its rival by offering clearer routes to market.
The thin client vendor sees its main competition in Hewlett Packard and Wyse, acquired by Dell back in April, and argues that its independent, channel lead approach gives it an advantage.
According to Mark Pilgrim, vice president, EMEA, while Wyse was an indirect vendor it now has to deal with Dell's legacy of a direct sales approach, particularly in enterprise markets.  This is likely to have caused upset among Wyse's own partners, he told ChannelBizUK.
"When you look at what happened with Wyse which was the Dell acquisition and you think about the channel and how the channel feel about that, it has obviously created an opportunity for NComputing," Pilgrim said.
He said that, being a channel only business, this means NComputing is now able to offer an alternative to those partners that may be "a little bit nervous about Dell's strategy around Wyse".
"[Dell] is well known as a direct vendor, especially in the enterprise," Pilgrim said.  "So when a direct vendor buys a technology you expect it to be integrated into their portfolio, and use similar routes to market as the big Dell corporation."
"Where people were Wyse partners and they're looking to their future," he said, "they might feel a bit uncomfortable as to where Dell's strategy might be in regards to how it supplies those devices, and what margin they can make on those devices when they sell them.  How are they going to be sold this month, next month, next year?"
"So there is a bit of uncertainty in the channel about how people sell a product," he said.
From a large vendor point of view there are also problems in the conflict over sales of PC alongside thin clients.
"Both Dell and HP have traditional PC business, and if we are honest the competition for these devices in the enterprise market has been PCs," he said.
"When you have teams trying to sell PCs and teams trying to sell thin clients you have conflicting business units, and maybe conflicting margins," Pilgrim said. "It becomes challenging."
He believes that this, along with its own product range is helping increase NComputing's own proposition. The company is currently carving out its own spot in the enterprise market, and has teamed with Citrix for its N-Series Citrix HDX system on chip (SoC) thin clients.
Using an SoC means that NComputing is able to sell the devices cheaper and offer better margins, Pilgrim added, avoiding some of the concerns that have dogged thin clients, such as cost.
According to Pilgrim, sales of the N-series devices is allowing the company to move away from its traditional mainstay of education and SMB and move into new verticals.  This means greater opportunity for its, and Citrix's partners selling the devices.
"The channel are embracing it," he said of the range, "there is huge demand out there".