Ofcom Shames Orange As Most Criticised ISP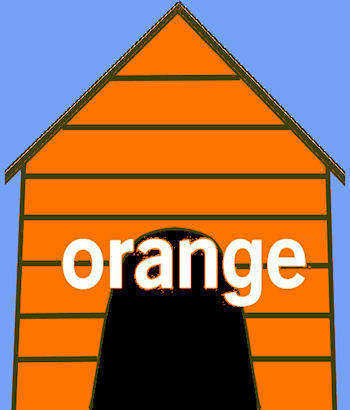 Orange dislodges TalkTalk at the top of Ofcom's complaints list while Sky wins the halo
The Office of Communications (Ofcom) has published its quarterly report establishing who's been naughty or nice in the telecoms market, and Orange is now the least-popular internet service provider, based on the number of customer complaints.
The report covers the period from July to September, 2012. In an unexpected turn of events, TalkTalk has avoided the title of the worst broadband provider, which it held for the last two years. Instead, it was Orange that incurred the wrath of its customers after a controversial change in its free broadband policy.
In the mobile market, O2 was hailed as the best service provider, while T-Mobile was branded the worst.
Nothing is static
Ofcom notes that the downfall of Orange started in September when the ISP announced it would withdraw its free broadband offer unless customers acquired line rental from the company. The best Internet service – or the one getting fewest complaints – was provided by Sky, with less than one complaint for every 10,000 broadband users.
In the landline telephone market, TalkTalk was still the target of the most complaints but the company improved considerably over the last quarter. Based on customer satisfaction, Virgin Media and Sky were the best service providers during this period.
In the mobile department, T-Mobile generated the most complaints in proportion to its customer base (0.17 per 1,000), while O2 had just one complaint per 20,000 customers.
This article appeared on TechWeekEurope. Click here for the full story.
Read also :