Vodafone fined £4.6 million for customer billing disaster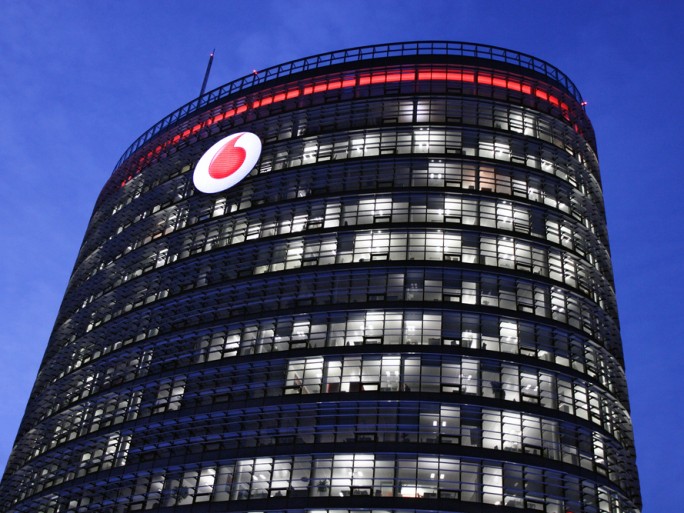 Vodafone blames 'complex' billing system migration for the biggest fine ever issued by Ofcom for 'serious and sustained' breaches of consumer rules
Vodafone has been fined £4.63 million by regulator Ofcom for "serious and sustained" breaches of consumer protection rules that saw customers paying for services they never received and complaints handled ineffectively.
The mobile operator has blamed the problems on a major project that transferred more than 28.5 million customers from seven legacy billing systems onto one – a process that at one point saw complaint levels reach three times the industry average.
"Vodafone's failings were serious and unacceptable, and these fines send a clear warning to all telecoms companies," said Ofcom consumer group director Lindsey Fussell.
"Phone services are a vital part of people's lives, and we expect all customers to be treated fairly and in good faith. We will not hesitate to investigate and fine those who break the rules."
In the first of two separate investigations, Ofcom found that 10,452 pay as you go (PAYG) customers paid for top ups to their accounts but were never credited.
The billing system migration meant Vodafone was not permanently disconnecting inactive SIMs from the network after 270 days (an industry standard practice to recycle numbers) but was instead leaving them in a pre-disconnected state that usually lasts for just 24 hours.
This meant the accounts were still active and customers could still top up – something that shouldn't be allowed. In total, customers lost £150,000 over a 17-month period between December 2013 and April 2015. Ofcom says Vodafone was too slow to uncover the issue and only took action after the regulator intervened.
Vodafone was fined £3.7 million for this offence and has reimbursed all customers affected, except for 30 who could not be identified, at an average of £14.35. For the 30 that could not be tracked down, Vodafone has donated £100,000 to charity.
Complaints Issues
Ofcom also fined Vodafone £925,000 for complaints handling procedures.
A second investigation discovered Vodafone agents were not properly trained to ensure all complaints were dealt with in a fair, timely manner between January 2014 and November 2015. The combined fines were reduced by 7.5 percent because of Vodafone's willingness to enter a formal agreement, saving public money
"The matters under investigation were a consequence of errors during a complex IT migration," said a Vodafone spokesperson. "The IT project began at the end of 2013 and was the largest of its kind ever undertaken by Vodafone anywhere in the world.
"Despite multiple controls in place to reduce the risk of errors, at various points a small proportion of individual customer accounts were incorrectly migrated, leading to mistakes in the customer billing data and price plan records stored on the new system.
"Those errors led to a range of different problems for the customers affected which – in turn – led to a sharp increase in the volume of customer complaints."
They added: "Unfortunately, as the circumstances of the IT failure in question were very unusual (at the time, less than 0.01 percent of all Vodafone UK PAYG customers' phones were inactive for more than nine months before being reactivated), the teams responsible for the day-to-day operation of the relevant areas were not fast enough in identifying the issue, and did not fully appreciate its significance once they did so."
Vodafone says the migration has now been successfully completed and that the incident will "not occur again in the future". Moreover, it claims to have invested £30 million in customer service training and hired 1,000 UK based call staff.
"More broadly, we have conducted a full internal review of this failure and, as a result, have overhauled our management control and escalation procedures," Vodafone said. "A failure of this kind, while rare, should have been identified and flagged to senior management for urgent resolution much earlier."
Read also :