Weak Windows 8 Impact Sees PC Sales Slump Continue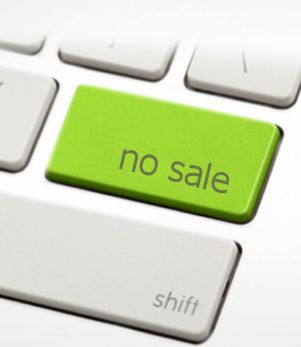 HP remains the top PC seller but in a market that has dropped by 6.4 percent since 2011, despite the launch of Windows 8
The arrival of Microsoft's Windows 8 operating system has so far not proved to be the saviour that the collective PC industry was holding its breath for.
This is according to recent figures on the state of the PC market from analyst house IDC, which reported another dismal period for PC makers, despite the quarter covering the Christmas holiday sales season.
PC slump
The IDC Worldwide Quarterly PC Tracker figures made for more depressing reading among executives at all the major chip and PC makers. It showed that worldwide PC shipments totalled 89.8 million units in the fourth quarter of 2012 (4Q12). On the surface the figure sounds reasonable but this is actually down by 6.4 percent when compared to the same quarter in 2011. This was worse than the forecast decline of 4.4 percent.
The US market showed real weakness during the quarter.
"As anticipated, the US market had a rough ending, dropping 4.5 percent in the fourth quarter and contributing to a decline of 7 percent for the full year 2012," said David Daoud, research director for the IDC US Quarterly PC Tracker.
The EMEA market figures also reflected consumer demand for tablets and smartphones over traditional desktops, laptops, and even ultra slim devices such as Ultrabooks. Japan saw modest growth below market forecasts, and PC shipments in the Asia Pacific region as a whole also came in below expectations.
Winners and Losers
HP successfully defended its top position with a 16.7 percent market share in the fourth quarter, showing growth down 0.6 percent from the same quarter last year. Lenovo took the number two spot with a 15.7 percent share, with growth up 8.2 percent. Dell was third (10.6 percent and growth was down 20.8 percent), followed by Acer (7.8 percent with growth down 28.2 percent) and Asus with 7.2 percent (with growth up 5.6 percent).
Looking forward the industry is still hoping that Windows 8 will encourage more consumers and enterprises to start their PC refresh.
Earlier this week Microsoft said that it had sold 60 million copies of the new OS so far, though experts warn that picture is not certain at the moment because it is not clear how many of the 60 million copies are sitting in the channel rather than out and live on people's machines.
The ongoing problem posed by tablets and smartphones is not going away, despite the industry's attempts to counter with its range of ultraslim and transformative PCs.
This article appeared on TechWeekEurope. Click here for the full story.
Read also :