Intel To Exit Desktop Motherboard Business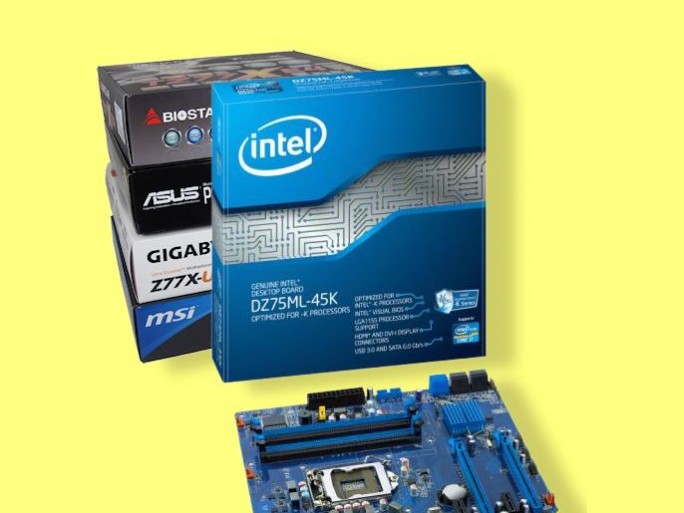 Intel is pulling out of the desktop motherboard business to concentrate on pre-built ultras and mini NUC boxes
Intel is scaling down its desktop motherboard business after 20 years, in yet another sign of the shift in the PC landscape.
The move comes at a time when demand for computing is moving away from desktops and toward such systems as notebooks and tablets, and the quality of competing motherboards from manufacturers in Asia continues to improve.
Desktop exit
Intel officials announced to the media that it will continue to offer its own branded motherboards with the upcoming launch of its fourth-generation Core "Haswell" processors, but it will disband its desktop motherboard business over the next three years.
The company will continue to build x86-based motherboards for its chips for workstations, servers, Ultrabooks and all-in-one PCs, according to officials. Intel also will develop motherboards for its Next Unit of Computing (NUC) programme to build a small, self-contained PC.
For desktop systems, Intel will work with the growing number of third-party manufacturers that are building motherboards, including Asus, Gigabyte, MSI and Asrock.
Employees working in the desktop motherboard business will be moved to other parts of the company, including the NUC initiative and Intel's efforts in building its own form factor reference designs (FFRDs) for such devices as tablets and Ultrabooks, according to the company.
"We disclosed internally today that Intel Corporation's Desktop Motherboard Business will begin slowly ramping down over the course of the next three years," the company announced, according to the newsite ValueWalk. "As Intel gradually ramps down its motherboard business we are ramping up critical areas of the desktop space including integration of innovative solutions for the PC ecosystem such as reference design development, NUC and other areas to be discussed later."
Intel will continue supporting existing motherboards throughout their warranties, according to officials.
Industry transition
The move by Intel – which sold its first desktop motherboard in 1993 – comes at a time of transition for the computing industry.
Worldwide sales of PC – both desktops and notebooks – have continued to slide for much of the past two years, as consumer focus has shifted to mobile computing devices, in particular tablets and smartphones. In the fourth quarter of 2012, PC shipments fell 4.9 percent compared with the same period in 2011, according to analysts at Gartner.
"Tablets have dramatically changed the device landscape for PCs, not so much by 'cannibalising' PC sales, but by causing PC users to shift consumption to tablets rather than replacing older PCs," Gartner principal analyst Mikako Kitagawa said in a statement earlier this month.
Intel, like other tech vendors, has been hit hard by the slowing PC sales, and officials are looking to expand into other areas outside of PCs, including the booming tablet and smartphone chip markets that currently are dominated by processors based on designs from ARM Holdings and manufactured by the likes of Samsung Electronics, Qualcomm and Nvidia.
Intel is enhancing the performance and driving down the power consumption of its Core and low-power Atom platforms as officials look to gain traction in tablets and smartphones and spur sales of Ultrabooks, which are very thin and light notebooks.
This article appeared on TechWeekEurope. Click here for the full story.
Read also :