Cloud Hasn't Killed Resellers It's Only Made Them Stronger: Report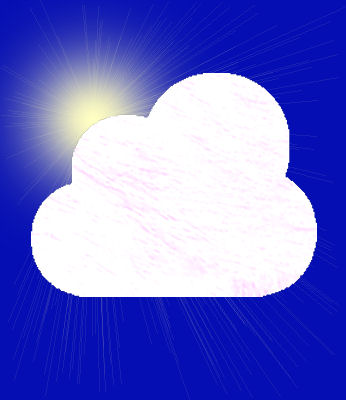 Don't sell your business, this new cloud thing could actually work in your favour, says Forrester Research
A study of technology adoption has encouraging news for Britain's VARs – it indicates that vendors of cloud computing services desperately need them as their channel to market.
The Technology Adoption Profile (TAP) conducted by Forrester Consulting on behalf of Avangate, will be a real kick in the teeth to many channel critics who have longed for the day when resellers are cut out of the equation. Reports of the death of the reseller have proved not just inaccurate – they are a complete fantasy, according to the study.
The research says 66 percent of independent software vendors (ISVs) said channel partners are strategically important to growing revenues from their SaaS products.
Clouds don't kill
The TAP study authors have predicted a number of trends based on their grilling of ISVs, including a dramatic shift of the revenue mix between direct and indirect channels in the next five years. But there are still many issues to be resolved about channel partner performance in the cloud and software as a service industries. These differences may lead to a massive shake up of existing hierarchies as new players emerge and old box-shifting cliché-peddling dinosaurs are starved of income and die.
The potential for growth is abundant, for those resellers willing to adapt to the new climate, said the Forrester report. "More than one-quarter of firms are centralising the procurement and management of SaaS cloud applications, so these firms are changing their sourcing strategy. They will be want solution partners who can supply and centrally manage the entire end-to-end SaaS portfolio," the report predicted.
The partner channel will only grow if ISVs invest in new technology that helps resellers to self-serve their own customers and build long-term relationships, the report warned.
The study will be a smack in the face to the enemies of the channel, who have been allowed to propagate the myth that resellers are doomed, according to Michael Ni, Avangate's marketing VP.  "As both selling online and cloud-based services have become ubiquitous, a common misconception is that the value of having channel resellers falls," said Ni.
The reality is somewhat different, he argued. "In a world of easy discoverability, the reseller channels actually drive the trust, context, value-added services that ultimately sustain revenue growth. The results of this Forrester Consulting survey illustrate how channels are actually more important than ever in today's highly competitive market."
On 16 April, a bit of stirring may be expected when Avangate hosts a webinar on Are Channels Any Good at Selling SaaS and Cloud Services?, featuring the sometimes controversial speaker Peter Sheldon, principal analyst at Forrester Research.
Read also :