Check Point Launches Low Cost Firewalls For Small Office Security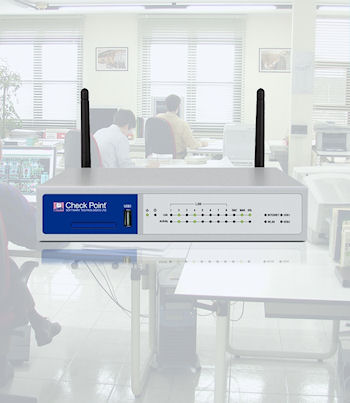 Entry-level firewall appliances have been launched by Check Point for SMB and branch office use
Check Point is targeting firewall appliances at the smaller office or enterprise branches at a starting price point of $599 (£391).
The latest 1100 Appliances uses the company's Software Blade Architecture for the first time in entry-level systems. This allows the units to be tailored to specific customer needs in a multi-layered protection context.
Branching security
Check Point's sales pitch is that smaller offices often lack the security afforded to data centres and major enterprise buildings but modern hacking techniques will seek out these weak points as an attack vector.
Dorit Dor, vice president of products at Check Point, argued, "Branch offices can be considered enterprises' weakest link. Security solutions for remote sites cannot be neglected, regardless of the site's size or purpose. The three 1100 Appliance models offer Check Point's industry-leading security for branch offices and come complete with customisable management, optimal performance and appropriate hardware pricing and design."
The layers of protection provided include firewall, VPN, intrusion prevention systems (IPS), application control, mobile access, data loss prevention, anti-bot, identity awareness, URL filtering, anti-spam, and antivirus. The 1180 model is aimed at installations supporting up to 100 users at a stretch, or 50 users recommended loading.
The units are controlled by a local web-based management interface which, the company said, can be easily managed by non-IT staff, or it can be paired with, or substituted by, centralised management through Check Point SmartCenter.
Each appliance sports ten 1Gbit ports with a throughput rated at 1.5Gbps for the firewall and up to 220Mbps for VPNs. The lower end appliances 1120 and 1140 support up to 10 or 25 users respectively with 0.75Gbps and 1Gbps firewall performance. There is also capacity for an integral ADSL modem or Wi-Fi unit as optional extras.
Read also :