Casewise And Sandhill Beef Up Their Joint Enterprise Intelligence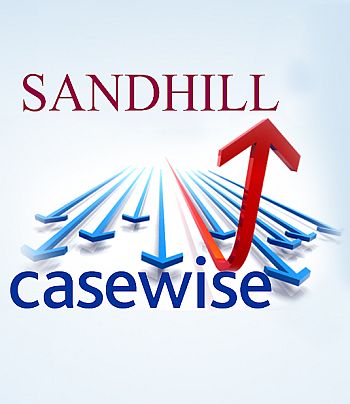 Sandhill adds Casewise to CA ERwin to bring data and business processes together
Business processing specialist Casewise is to work with data modelling specialist Sandhill in a bid to beef up their enterprise sales.
Sandhill will add Casewise's business modelling system to its portfolio of business process services offered to its UK and US predefined accounts and new customers.
On The Casewise
Casewise recently signed its own OEM agreement with CA Technologies (formerly Computer Associates) to provide a data-driven enterprise architecture solution, CA ERwin. This brand endorsement gave Sandhill the confidence it needed to commit to the new partner, according to Bert Montgomery, Casewise's UK sales director.
"The fact that Sandhill is a market leading partner in the UK for CA's ERwin product is a bonus considering the recent deal between Casewise, CA and Erwin," said Montgomery. "We hope to expand into further territories."
Sandhill has over 20 years' worth of experience in its field and is a premier partner of CA, specialising in data management and data modelling expertise, said its CEO Simon Carter. So Casewise's corporate modeller product should be a great basis for collaboration, he argued.
"This is a very collaborative partnership – an efficient way of bringing data and business process together," he said.
Casewise provides software and consultancy solutions to improve enterprise business architecture and business process analysis and management for 3000 clients across the globe through its network of global resellers.
"Companies with vast amounts of data scattered throughout their enterprise have a difficult time interpreting and using that data to make it meaningful," said Jeff Fraleigh, Casewise's senior vice president. "CA Technologies can help make sense of their data assets."
Read also :