Cloud Distribution And Aerohive Join To Offer Resellers Managed Wireless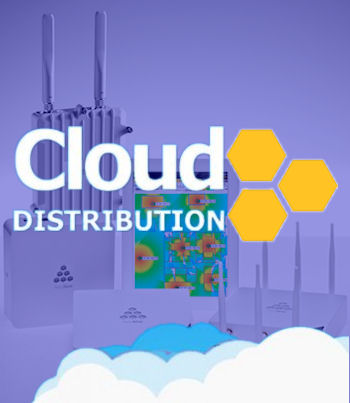 Aerohive's products in Cloud's wireless armoury will include Aerohive management options
Wireless LAN provider Aerohive Networks has added Cloud Distribution to its distribution portfolio. Although Aerohive already has two distie channels, it said it needed a third that specialised in the value-add security and networks market.
From Cloud's point of view, it claimed it could not capitalise on around 30 percent of contacts from wireless resellers and that Aerohive will bridge that gap. The agreement will come to fruition tomorrow when Cloud will start to offer the full product range from the wireless supplier.
Application aware
The addition of Aerohive is a response to increasing customer demand for a Layer7-aware integrated branch office infrastructure, according to the distributor. The move will give resellers and service providers a portfolio of wireless access points, routers, switches, and virtual private networks (VPNs), via Aerohive's management platform HiveManager.
Cloud's customers will have the option to install HiveManager on their clients' premises, integrate it with private cloud infrastructures, or fully use it as a cloud hosted service from Aerohive.
It's all part of the networking company's continued expansion into the UK, said Aerohive's international channel director Andrew Rattigan. As customers demand Aerohive's products, the channel can grab the chance to bundle them with their own service offerings, he argued.
"Cloud Distribution's strong networking skills, commitment to cloud-enabled networking, and mobility focus will enable us to further extend our UK market presence," he said.
The distributor is also launching professional services under its Cloud Cover brand, through which resellers can offer a partner-branded support option, which it says gives VARs a new way to add services revenue.
"With Aerohive in our portfolio we have the flexibility of a controller-less wireless solution and networking infrastructure," said Adam Davison, Cloud Distribution's director. Now resellers have a migration path to a fully cloud-hosted management topography, he argued. "Cloud's partnership with Aerohive adds real value to our resellers as we seek to exploit the opportunities in the enterprise space."
Read also :