Alternative Networks Praised By C4L For Carrier Grade Network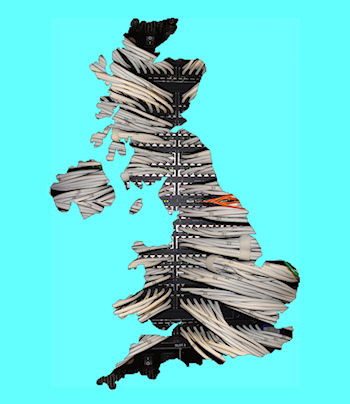 New MPLS/ VPLS network service makes short work of shifting data for C4L
Bandwidth provider C4L (Connections for London), has a new high-speed MPLS/VPLS (Multiprotocol Label Switching/Virtual Private LAN Service) Ethernet network service for its entire UK estate of online data centres.
It claims the new carrier grade network has integrated comms enough to cut its partners' service provision time from one month to one day.
Bigger pipes
The data-centre-focused comms specialist had the IP network designed by Juniper Networks integration partner Alternative Networks, using Juniper MX transit routers and Extreme metro-switching hardware.
The move indicates demand for bandwidth is continuing to grow exponentially in the data centre sector, as data consumption and internet usage create new opportunities for the networking channel, said Matt Hawkins, chairman of C4L, which has seen its own data traffic grow by 50 percent each year.
"While access circuits of a gigabyte are common in data centres, 10 gigs is rapidly becoming the norm," said Hawkins, adding that growth to 40Gbps and even 100Gbps is already being discussed among the more ambitious data centres. "We needed to address this performance demand."
Systems integrator Alternative worked with C4L to develop, test and install the network, using its skill and judgment to coax the best performance out of the network. Now, according to C4L, its London and Manchester data centres have the lowest latency and highest density available.
Matt Hawkins was pleased with the systems integrator's ability to bring diverse fibre together from different suppliers and forge it into an alliance.
"Alternative was the only supplier that offered the experience of implementing both Juniper and Extreme technologies in parallel," he said. "Businesses must not be constrained by limitations in technology, bandwidth or timescale. We are constantly challenging the industry and expect to be providing 100Gbps connections in the near future."
Read also :