Microsoft's Tablet Channel Strategy Surfaces At Last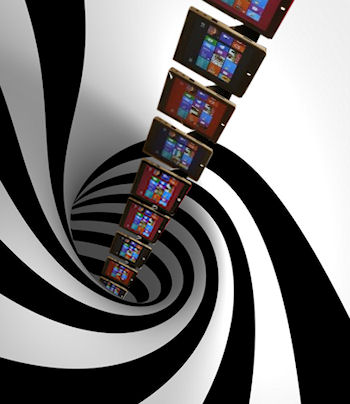 Nine UK channels and counting as Microsoft at last takes the indirect route with Surface
It's taken almost a year but Microsoft has now assigned nine UK distributors to supply its Surface tablets to businesses and academia. The green light has been given to CCS Media, Computacenter, Insight, Kelway, Misco, Phoenix Software, SCC, Softcat and SoftwareOne.
The troubled platform was launched as a tablet designed for business and education but Microsoft took the BYOD message to heart and only offered the Surface machines on its website and dedicated shops. Now it has started to embrace the indirect route it will be able to reach key accounts in targeted markets.
Channel lifeline
The latest move to shift its stockpile of Surface RT and Pro systems will give Microsoft better contact with organisations it has not possessed the channel to approach directly in the past.
The Authorised Device Resellers (ADRs) are welcoming the move and Microsoft is now getting behind its network.
"The addition of these authorised resellers greatly expands the reach of the Microsoft devices-and-services strategy, extending the company's family of devices enabled by cloud services to more organisations," said Peter King, UK director of the Devices for SMEs and Partners Group at Microsoft.
He added that the number of resellers will continue to be expanded in the future.
Sam Mudd, director at York-based Phoenix Software, said, "With the Surface Pro being seen as a PC replacement, we can now provide customers with a true alternative to the traditional desktop PC – at a price-point that they have grown to expect from a trusted partner like Phoenix Software."
Microsoft launched the Surface RT last October and added the Surface Pro in February but, despite criticism from the channel, it went ahead with a direct-supply strategy through its website and its limited number of Microsoft Stores. As the stores were only available in the US, the company relented and appointed retail rights to select retailers, such as John Lewis.
Last month, the company named three distributors and authorised ten resellers in the US and yesterday added 17 countries to its channel programme, including the UK and Ireland.
Microsoft said it expected the channel to add value through extended warranties, asset tagging, on-site service and support, device recycling, and data protection.
The company id looking for a massive turnaround of its fortunes in the tablet market. It kicked off in 2002 with its Tablet PC but failed to make an impression and it wasn't until 2010 that Apple's iPad showed the way to market tablets.
In a blog post, Cyril Belikoff, director for Microsoft Surface, wrote: "We continue to be committed to bringing business channel availability to all markets where Surface is currently sold."
He added that the broader availability, along with the updates coming to Surface RT with Windows 8.1will be "important milestones for our customers".
In his blog, Belikoff acknowledges the recommendations of Forrester analyst Tirthankar Sen who has been following Microsoft's strategy critically. After the launch of the US channel thrust, Sen wrote: "Microsoft will eventually need to open the market to a larger base of partners, including its solution providers. This is critical for expanding geographic reach and targeting the enormous base of mid-market and SMBs while also driving increased value by bundling the Surface with business solutions."
The new Surface ADRs are casting themselves as Microsoft's heroes, or even Surface saviours. "We're delighted to have made the grade, especially as the opportunity for becoming a Surface reseller in the channel is so limited," said Ian Goodwin, Softcat's Microsoft business director. "This is a great opportunity to expand our current enterprise mobility offering whilst extending Microsoft's reach and market share. The Surface RT and Pro tablets are perfect for our current customer base, many of whom are seeking light, durable mobile devices with accessible, easy to use applications."
Although the comments of the channel players may sound like a self-blown trumpet call, they have a point. Microsoft recently had to mark down $900 million (£576m) against 4Q earnings due to excess inventory of  Surface RT – which is bigger than the $853 million (£546m) earned so far in sales of the Surface RT and Pro models combined.
This has led the company into troubled waters, with some of its senior officers facing a class action suit claiming investors were misled about the status of the inventory. If Microsoft's new channel strategy pays off, it could provide the oil that will calm the Surface waves.
Read also :