Roskill Out As Sorgen Becomes Microsoft Channel Chief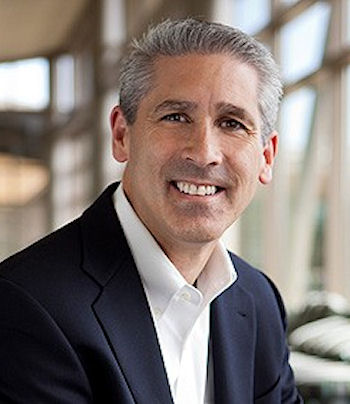 Reorganisation sees Jon Roskill replaced with 17-year Microsoft veteran Phil Sorgen
Microsoft's current channel chief Jon Roskill is out and looks set to be replaced by US Small and Midmarket Solutions and Partners (SMS&P) Group boss Phil Sorgen, next week.
Roskill has been leading the Worldwide Partner Group (WPG) for only three years. He wrote in his blog that he will return to his "roots of product development and take all the great insights I gained from my time with our partners and use them to create even more partner opportunity".
Cloud emphasis
Sorgen, a 17-year Microsoft veteran, formally takes over on 1 September after three and a half years working as the company's Canadian president. He said his role will be to ensure that Microsoft's strategy of becoming a "devices and services" company is enabled in concert with the channel.
"I am committed to that goal," he affirmed. "At WPC [Worldwide Partner Conference], we demonstrated that partners that sell cloud solutions stand to earn more top-line revenue and more long-term profits," he continued. "It's fundamental to how modern businesses are going to market, and it's fundamental to Microsoft's own transformation. Expect to see more from us in this area. I'm a big believer in the solutions that we can jointly deliver with our partners in the cloud."
Sorgen will report to Vahé Torossian, Microsoft's corporate vice president of worldwide SMS&P.
Roskill duration as Microsoft channel chief is one of the shortest in the company's history. The previous incumbent, Allison Watson held onto the job for nearly a decade, as did her predecessor, Sam Jadallah.
Read also :