EC Vouchers To Help SMBs Go Digital Could Benefit The Channel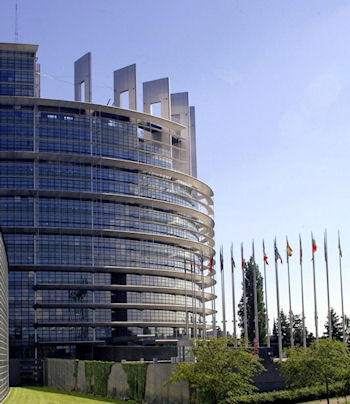 Vouchers for ICT services could be used to encourage SMBs to embrace digital business practices
The European Commission (EC) has published a blueprint of a system that would encourage SMBs to go digital by providing vouchers worth up to €10,000 (£8,439), with the actual value varying according to regional priorities. These "innovation vouchers" would be exchanged for services such as website development or software training.
The blueprint prescribes that any local initiatives should be light on paperwork and allow for services to be purchased from a range of providers, including private companies, universities and research centres, bringing obvious benefits for the channel.
European commission
The vouchers would be issued by local authorities to help the smaller companies to sign up for e-commerce services, or to adopt more sophisticated ICT tools to run business processes, such as supply chain management and customer relations management. It is hoped the blueprint would help these authorities to identify the needs of local SMBs and assess whether vouchers would be a suitable way to address them. It would also be possible for the value of the vouchers to be varied according to regional priorities.
The innovation voucher scheme is currently being tested in two regions of Spain and Neelie Kroes, European Commission vice-president responsible for the Digital Agenda, said, "Small businesses using digital services grow twice as fast, export twice as much, and create twice as many new jobs. Everyone should benefit the way Murcia and Extremadura are benefiting in Spain."
Small businesses in G20 countries that have engaged customers online have experienced around 22 percent higher revenue growth than those that have not, the EC claims. In Germany, 93 percent of SMBs with an active web presence had increased the number of employees over three years, compared with only 50 percent of those without a website.
"Giving access to digital technologies is one of the many ways that regional policy can help small businesses be more competitive," said the EC commissioner for Regional Policy Johannes Hahn. "SMEs are the lifeblood of Europe's economies and the source of future jobs in our cities and regions."
This article appeared on TechWeekEurope. Click here for the full story.
Read also :