Printer makers slash energy consumption to please Europe

EU self regulation is said to have worked say big 15
The makers of printers and copiers say they have boosted the energy efficiency of their products by more than one third in Europe within four years (2011-2014).
The reduction of energy consumption is said to be the outcome of a self-regulation initiative taken by all major manufacturers of imaging equipment to decrease their environmental footprint.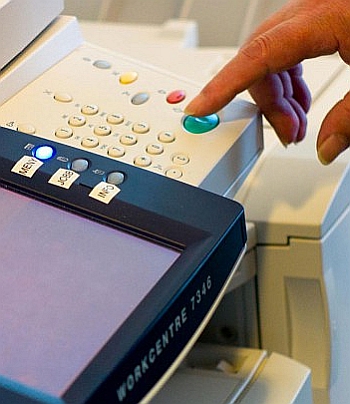 The Voluntary Agreement (VA), endorsed by the European Commission, requires manufacturers to comply with a strict set of design and information requirements related to energy consumption, recyclability and optimised use of paper.
In their latest Energy Efficiency Report, the independent inspector overseeing and reporting on the VA, said that energy consumption from ink-jet products had been reduced by 35.6 percent over the period 2011-2014.
In addition, the sales and energy consumption of non-compliant products in the EU have been more than halved within the same period.
Today, the market coverage of the VA signatory companies in Europe is said to be "more than 99 percent".
"For the fourth year in a row, our industry is able to demonstrate not only impressive energy efficiency results but also how self-regulation can be a successful policy alternative for Europe. More than 97 percent of the printers our industry puts on the market are compliant to the standards we agreed," said EuroVAprint president Maxime Furkel of Lexmark.
The agreement developed by EuroVAprint – the association grouping all major manufacturers of imaging equipment that operate in Europe – is binding on its 15 signatories. Signatories are Brother, Canon, Dell, Epson Europe, Hewlett Packard Inc, Konica Minolta, Kyocera Document Solutions, Lexmark, Oki, Panasonic, Ricoh, Samsung, Sharp, Toshiba and Xerox
@AntonySavvas
Read also :