MasterCard And Ogone Simplify Digital e-CommerceTransactions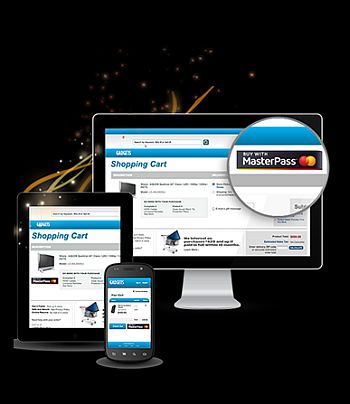 MasterPass promises to cut the time taken to enter credit card details online
MasterCard and Ogone have announced a partnership that will pave the way for plans to integrate and deploy MasterCard's digital transaction technology MasterPass.
The collaboration covers the UK, Belgium, Netherlands, France, Germany and Spain in a first phase with other countries where Ogone operates to follow in the future.
E-commerce payments
MasterPass will be available on Ogone's online payment platform from November this year. Both firms said the partnership should help to expand the adoption of MasterPass to thousands of online businesses starting from 2014.
The two firms said that the financial platform meets demands from consumers for convenience shopping and eliminates the need to enter detailed shipping and card information to complete their online shopping at MasterPass merchant sites that have the "Buy with MasterPass" button on their check out page.
Consumers can securely store MasterCard and other branded credit, debit and prepaid card information, address books and more. This simplification of the purchasing process, which also includes all the guarantees of a card payment, should enable businesses online to boost the development of mobile commerce, the firms claimed.
While initially being deployed for online commerce, the later stages will see the platform deployed to enable merchants to offer to their customers to pay in store with MasterPass and encourage the convergence of payment experiences using new technologies such as NFC and QR code.
"On top of our portfolio of over 80 international payment methods, we are pleased to include and provide MasterPass to our clients. As online cross border sales opportunities grow, simplicity and making a wide range of payment methods available are key to helping ecommerce clients improve their check out conversion rates" said Ludovic Houri, chief sales officer at Ogone.
Read also :