Cloud Distribution Deal Secures Balance Through A10's ADC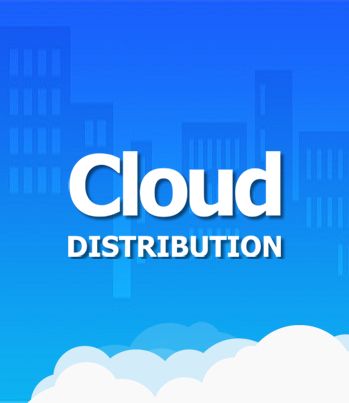 Cloud VAD signs up A10 Networks to maximise opportunities in application delivery controller market
VAD Cloud Distribution has signed A10 Networks for its application networking tools to help organisations accelerate, optimise and secure the availability of their applications.
Application delivery controllers (ADCs) have been important for data centre server load balancing but the proliferation of distributed denial of service (DDoS) attacks has increased their attractiveness as a tool to mitigate the crippling effects.
Growing interest
The market for ADCs has grown rapidly and this impetus looks set to continue, with recent Gartner predictions indicating that the market would double to $2.9 billion (£1.75bn) within the next few years.
Adam Davison, director at Cloud Distribution, said, "The application delivery controller market has undergone a significant shake-up recently, most notably with Cisco discontinuing its ACE product, as well as a number of enterprise customers needing to refresh their existing ageing estates that are now [reaching] end of life and support from key players like F5.
He added that he saw two main issues for this growing market: security and virtualisation. Following A10's move into standalone DDoS protection earlier this month with its Thunder TPS Threat Protection System, Davison reckons it will allow Cloud Distribution to carry an APC offering that "supersedes anything that is available on the market today".
Cloud Distribution will be hiring a dedicated A10 sales specialist to ensure market opportunity potential is fully maximised for its dedicated group of business partners. The specialist will assist in generating end-user demand and will assist in sales meetings to help partners close on opportunities.
Davison said the distribution agreement with A10 would help his company's partners to differentiate themselves from other channel players marketing "cost per feature" solutions with protracted licensing fees, by being able to provide a superior offering with higher margins for a single all-inclusive price.
A10's flagship AX Series platforms use a 64-bit shared-memory and multi-process, multi-core, multi-CPU architecture to optimise performance, scalability, efficiency and flexibility.
Arie de Groot, A10 senior director for channel in Emea and LatAm, said, "We have had strong sales in the UK over the last few quarters and the addition of Cloud Distribution provides additional capacity with a distributor that has proven its expertise in launching new disruptive technologies. With Cloud Distribution, we believe we can gain traction into verticals and channels that still have not heard about the new platforms and products A10 recently released."
Read also :