Tintri Globalises Its Channel And Arms Partners With An App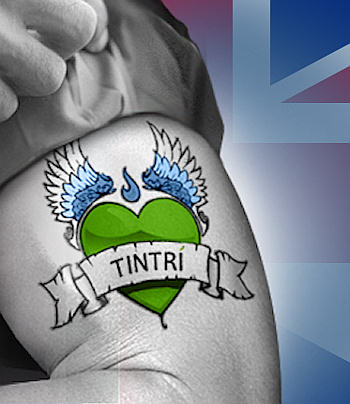 Smart storage vendor unifies its channel programme and adds sales training and marketing app
Cloud and virtualisation storage specialist Tintri has revamped its  channel partner programme and added a training certification course for sales staff plus a reseller app for Apple iOS platforms.
The region-based format has now matured into a global structure based on a conventional three-tier rewards system – Platinum, Gold and Silver. This has brought additional resources, training and programme benefits to help partners accelerate, differentiate and grow their smart storage business, the company said.
Certified sales
Education is a keystone of the initiative. Partners, who already have access to the company's systems engineer certification programme, can now apply for their marketing teams to gain Tintri Certified Sales Professionals qualifications.
The online training, which is now required for participation in the partner programme, ensures resellers are rewarded for their expertise in selling and supporting the company's products and are equipped to promote smart storage systems to their customers.
The channel partner programme has become a key component of Tintri's global marketing strategy and has been boosted in response to the "exponential growth in demand for its smart storage", the company claimed. Channel sales account for almost all of Tintri's business, with almost 70 percent of end customers making repeat purchases averaging 2.5 times the size of their initial order, Tintri said, and more than 100,000 of Tintri's virtual machines in use by enterprise customers.
To make life easier and partnership benefits more accessible, the company has produced a mobile app for iPads and iPhones. The software offers access to sales tools and incentives, updates and training, sales contact information, and allows partners to register deals while on the go.
The final change has seen the formation of the Tintri Partner Advisory Council, created to forge closer ties with its resellers and to foster the sharing of best practices among partners.
Senior director of channel marketing Derek Dal Ponte (pictured) said, "Customer demand for our smart storage solutions is creating a fantastic opportunity for savvy channel partners. Today's announcement is another example of our commitment to advancing our partners' skill set, sales opportunities and differentiation in the market."
David Galton-Fenzi, CEO of Tintri distributor Zycko, added, "Tintri allows us to offer our channel partners a smart storage solution to underpin the virtualisation and cloud infrastructures of their customers.The expanded global channel partner programme delivers access to additional resources, training and other benefits including the new app, all of which helps us to dramatically grow channel business."
Read also :