Netagio And WalPay Give UK Bitcoin Market A Corporate Gloss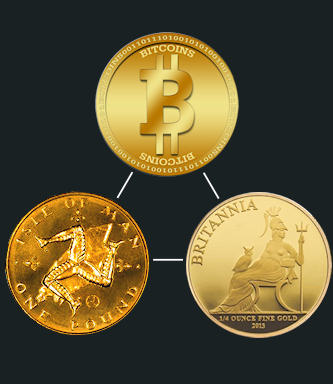 Partnership legitimises Bitcoin trading in the UK and will allow customers to use payment cards
Bitcoin trading in the UK has been given more structure through Netagio's partnership with WalPay, the Isle of Man payment services provider. This has enabled customers to deposit funds and receive international payments in British pounds, euros and US dollars, with further currencies to follow.
The new banking facilities for Netagio, the first British Bitcoin gold and sterling exchange, will also allow payment card use the trading funds against Bitcoin, gold or sterling.
UK Bitcoin market
The UK Bitcoin industry experienced a setback in the middle of this month and the British banking partners for Capital Treasury Services (CTS) requested that it ceased trading with all crypto-currency businesses. Netagio took immediate steps to ensure customers' investments were protected and to ensure they could continue to invest in Bitcoins.
Simon Hamblin, CEO of Netagio, said, "Our customers have always been, and will always continue to be, our number one priority.  The very day we were informed of CTS's decision, we began assessing both our dormant and new banking relationship partners, undertaking the necessary rigorous due diligence required. We were keen to secure a partner that could not simply address our immediate need for a new banking relationship, but also could partner with us to further enhance our service for customers in the future.  WalPay have certainly stepped up to the mark and we have been very impressed by their service and commitment. "
Once the integration with WalPay has been completed moves to make credit and debit card payments will be completed. Any customer holding a Visa, Visa Electron, and Debit card or MasterCard, MasterCard Debit or Maestro card will be able to deposit funds with Netagio.
Justin Martin, head of Business Development and Sales at WalPay, said, "Our tight trading rules, card security measures and PCI compliant gateway have been specifically adapted to work harmoniously with Netagios' state-of-the-art secure exchange and crypto vault solutions to maximise consumer confidence in Netagio.  We were impressed by Simon and his team's rigorous approach to operational controls and compliance, particularly in the important area of anti-money laundering (AML) and Know Your Customer (KYC) requirements."
Netagio has also announced that its Bitcoin storage audit review by BDO under the International Standard on Assurance Engagements (ISAE 3000) and successfully concluded. The company claimed that this is the first review of this kind in the Bitcoin industry and ensures the quality of Netagio's assurance work, including report verification as well as corporate governance, internal compliance and other areas of core corporate responsibility.
Read also :