HP Splits Into Two Companies To Deliver A New Style Of IT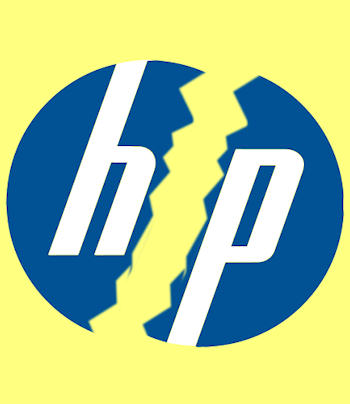 HP decides two could be better than one as it spins off the printer and PC division from its enterprise interests
HP has announced it will be split into two companies, one focusing on PCs and printers and the other selling enterprise hardware and services.
The PC and printer business will be called HP Inc and will be headed by Dion Weisler as president and CEO. Meg Whitman will be chairman of the board. She will also be president and CEO of the newly-formed Hewlett-Packard Enterprise with independent board member Pat Russo taking on the permanent role of chairman.
Stock redistribution
Today's announcement came as a major part of HP's five-year turnaround plan, currently in its fourth year. The company said that it will now be positioned to "accelerate performance, drive sustained growth and demonstrate clear industry leadership in key areas".
Whitman (pictured) explained, "Our work during the past three years has significantly strengthened our core businesses to the point where we can more aggressively go after the opportunities created by a rapidly changing market. The decision to separate into two market-leading companies underscores our commitment to the turnaround plan. It will provide each new company with the independence, focus, financial resources, and flexibility they need to adapt quickly to market and customer dynamics, while generating long-term value for shareholders.
"In short, by transitioning now from one HP to two new companies, created out of our successful turnaround efforts, we will be in an even better position to compete in the market, support our customers and partners, and deliver maximum value to our shareholders," she said.
Following the split, HP shareholders will own shares of both companies and the intent is for the transaction to be tax-free to HP's shareholders for US federal income tax purposes.
Hewlett-Packard Enterprise will allow customers to take advantage of the opportunities presented by cloud, Big Data, security and mobility in what HP is calling the "New Style of IT". The company's Financial Services division will help to create technology deployment models for customers and partners based on their specific business needs and will also continue to provide financing and business model development for customers and partners of HP Inc.
"Over the past three years, we have reignited our innovation engine with breakthrough offerings for the enterprise like Apollo, Gen 9 and Moonshot servers, our 3PAR storage platform, our HP OneView management platform, our HP Helion Cloud and a host of software and services offerings in security, analytics and application transformation," said Whitman.
HP Inc will continue to provide personal computer systems and printers with the promise of "exciting new technologies on the horizon". This will include the continued development of 3D printers.
"This is a defining moment in our industry as customers are looking for innovation to enable workforces that are more mobile, connected and productive while at the same time allowing a seamless experience across work and play," said Dion Weisler. "As the market leader in printing and personal systems, an independent HP Inc will be extremely well positioned to deliver that innovation across our traditional markets as well as extend our leadership into new markets like 3D printing and new computing experiences – inventing technology that empowers people to create, interact and inspire like never before."
Although the split into two companies could weaken HP's negotiating power with suppliers by delivering less scale than the current HP organisation, it could make it easier for the enterprise business to merge with a company like EMC. Three years into Whitman's term as chief executive, HP reportedly investigated selling off parts of its business, during which a possible merger with EMC was also discussed.
The plan is reminiscent of a 2011 scheme under which then-CEO Leo Apotheker would have sold off HP's PC business, allowing the company to focus on its enterprise business and software. HP's acquisition of UK analytics firm Autonomy for $10 billion (£6.2bn) was a key part of that plan but was jettisoned by Whitman when she took over from him in September of that year.
In 2012, Whitman combined HP's struggling PC business with its more profitable printer unit, paving the way for the current plan. The deal, which would take the form of a distribution of shares to stockholders by the end of next year, would create two publicly traded companies, each with more than $50 billion (£31bn) in annual sales.
Last year HP lost its place as the world's largest PC maker by shipments to China's Lenovo Group which took over IBM's PC business in 2005. In the past, HP had approached both Lenovo and Dell about a sale of its PC business, according to sources cited by industry journal Re/Code.
Read also :