Wick Hill Gains Elite Status With Allot Communications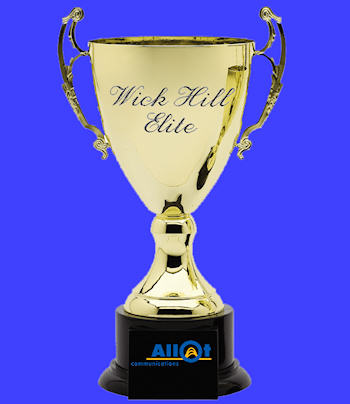 Allot has awarded Wick Hill the status of Elite Distributor, the highest badge available
Allot Communications has awarded Wick Hill its Elite Distributor status, the highest status level bestowed by the intelligent broadband solutions provider.
The distributor distinction is awarded in recognition of a commitment to excellence and for providing the best possible products, services and support.
Elite team
Ian Kilpatrick, chairman of Wick Hill Group, said he was delighted to gain the award. "We have experienced continued strong growth with Allot over the last 12 months, particularly with the new range of solutions for enterprise, cloud and data centres, which have gained significant interest," he said. "With DPI [deep packet inspection] and high performance applications, network and cloud optimisation continuing to grow strongly, we are excited by the opportunities Allot offers our channel partners for the coming year."
Allot's Elite Distributor programme is designed to create and foster profitable, long-term and mutually beneficial relationships. The company said that it seeks aggressive, service-driven partners who are committed to leveraging its technologies and products to address today's challenges and tomorrow's opportunities.
Graeme Verroken, Allot's regional VP of sales for Northern Europe, commented, "We are pleased to give Wick Hill the highest accolade possible as an Elite Distributor. Wick Hill has embraced the new opportunities created by our latest portfolio enhancements and we look forward to growing our business together."
He added that conferring awards like this highlights Allot's commitment to the channel. It demonstrates how pleased Allot is with the partnership's ability to provide "critical, high-value and proven solutions that deliver a rapid ROI and optimise network and application performance for customers".
Read also :