Atos and OpenCloud join forces to offer wifi calling to CSPs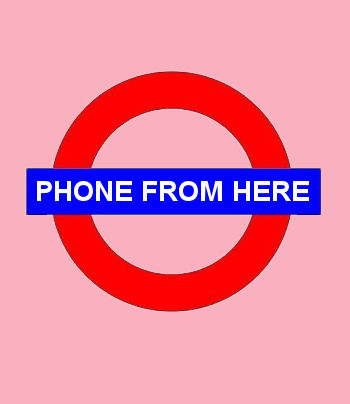 Consumers and businesses are being short-changed from poor mobile network coverage and Atos and OpenCloud want to help put that right
Outsourcer and consulting firm Atos has teamed up with "service-layer innovator" OpenCloud to extend the reach and strength of its WiFi Calling solution.
Atos' WiFi Calling application will run on OpenCloud's Rhino service delivery platform to reduce complexity and speed up time-to-market. Communication service providers (CSPs) can benefit from the advantages of the Atos and OpenCloud WiFi Calling solution to enhance customer loyalty, boost indoor coverage, and offload traffic from 3G networks, said the partners.
Despite the introduction of 4G networks mobile operators are struggling to meet the data and voice needs of consumers, who are not getting the service they are paying for as a result of poor mobile network reach.
In the UK, mobile operators have been forced by the government to commit to spending a further £5 billion to improve the reach of their voice networks because of continuing mobile black spots. And recent Cisco research outlined why mobile operators will be forced to continue to rely on wifi backup networks to serve the increasing data needs of consumers and businesses, as the Internet of Things, or the Internet of Everything as Cisco calls it, takes off.
In the partnership, Atos will act as "prime contractor" and the provider of the end-to-end WiFi Calling solution, strengthened by partnerships with companies like Lydrasoft for the mobile device client. OpenCloud provides the Rhino service delivery platform, on which the multi-domain call control products of Atos are built and deployed.
Tightly integrated with CSPs
WiFi Calling is tightly integrated in the operators' network infrastructure and has the benefit – over VoIP applications – of providing enhanced quality and reliability. It also has the advantage of offering a seamless user experience. Customers can make calls using the same interfaces on their phones, the same mobile number, and have access to the same services such as phone book and voicemail.
Christopher Dulya, VP for telco network products at Atos, said: "WiFi Calling is a disruptive technology that has the potential to become second nature for mobile users in the short term. We see evidence that many CSPs across Emea are now strongly considering launching WiFi Calling, and they require the fastest possible time-to-market to gain competitive advantage."
He said: "Atos has the ambition, the market knowledge and the technology to make that a reality. OpenCloud's Rhino platform allows our products to be developed quickly and flexibly, giving us all of the complex functionality required while maintaining telco-grade performance and reliability".
Michael Aspinall, VP for global sales at OpenCloud, said: "Voice remains a central pillar for CSPs and finding new ways to add value to that service is critical. OpenCloud provides an open, virtualisable service-layer to enable such innovation across all generations of communication network. WiFi Calling is a solution that can deliver value and competitive advantage."
Read also :