Half of public victims of cyber crime over the last year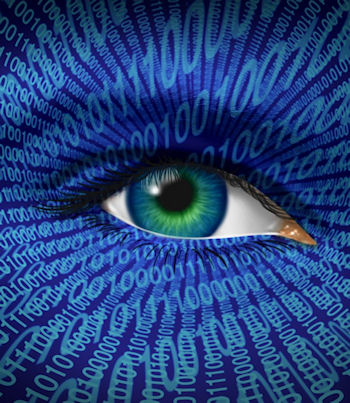 The perceived threat from cyber attacks will potentially hurt the adoption of Internet of Things (IoT) technology, says research
There are "stark" public concerns over the increasing personal and business risks posed by cyber crime, according to research.
The major attack against multiple parts of Sony, the leaking of user data stolen from video streaming service Netflix, and health insurer Anthem leaking customer and employee healthcare data are feeding the public concerns, says the research.
The survey of 1,000 UK adults, conducted on behalf of GFI Software, revealed that 47 percent of respondents have been the victims of at least one cyber crime in the last year alone. Credit card fraud was the most prevalent form of cyber crime, with 20 percent of respondents having been hit in the last year, followed by 16.5 percent having at least one social media account breached or defaced.
In addittion, 41 percent believed banks will be the main target for cyber criminals in the coming year, and a quarter (23 percent) are concerned that large business institutions will be targeted for crime and cyber espionage. But only 9.5 per cent believed retailers will be a major target, despite the potential for high levels of credit card data theft.
Internet of Things adoption threat
With growing volumes of healthcare data being digitised, 9 percent are concerned that cyber criminals will turn their attention to the NHS and private health insurers in the coming year. The perceived growing threat from cyber attacks will also potentially hurt the adoption of Internet of Things (IoT) technology, with nearly two-thirds (64 percent) either viewing internet-connected home devices as "too risky" to own, or having reservations about making further purchases.
And 55 percent of respondents still believe malware poses the biggest threat to both individual and business information security.
The research shows that almost all cyber crimes can have a noticeable, detrimental impact on businesses, with 88 percent of those surveyed believing that a cyber attack against their employer would have "measurable financial and productivity implications". A further 3.5 percent believed that a single cyber attack against their employer could easily put the organisation out of business permanently.
Sergio Galindo, general manager of GFI Software, said: "Malicious use of usernames, passwords, credit card data and health records by criminals can quickly create financial hardship and significant stress for affected individuals, while the negative fallout for organisations the data was stolen from can range from loss of reputation to fines, falling sales, civil and criminal legal proceedings and more."
Read also :