Arrow targets growing flash market with Oracle deal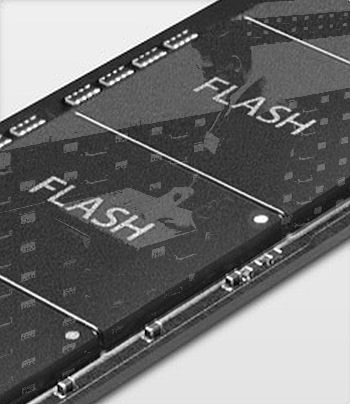 The Oracle FS1 flash storage system is purpose-built to exploit the performance of flash while providing the benefits of 'disk economics'
Arrow has added the latest Oracle FS1 flash storage system to its storage offerings for resellers across EMEA.
The Oracle FS1 flash storage system is purpose-built to exploit the performance of flash while providing the optional benefits of "disk economics". Using its Quality of Service Plus feature, the FS1 flash storage system intelligently places data across flash and disk media to maximise performance, efficiency and cost based on usage profiles and business priorities.
Oracle FS1 features one-click provisioning for Oracle Database and key Oracle and third-party applications, including Microsoft Exchange and SAP, to simplify deployment and deliver dynamic automation.
Jesper Trolle, vice president for sales, marketing and services at Arrow ECS EMEA, said: "As the market for flash expands, the Oracle FS1 flash storage system will play a pivotal role in meeting the demand for cost- effective, higher performance SAN arrays.
"At Arrow, we're delighted to bring our value-added distribution model to Oracle's vision of offering a comprehensive solution."
As a Platinum level member of the Oracle PartnerNetwork (OPN), Arrow provides resellers with demonstration facilities, allowing them to benefit from hands-on demonstrations, proof-of-concepts (POCs), solution evaluation, training courses, benchmarking and performance tests. Arrow currently has seven Oracle demonstration facilities in EMEA, and plans to equip its France, Germany, Poland and Switzerland locations with FS1 Flash Storage Systems.
David Callaghan (pictured), senior vice president for alliances and channels at Oracle EMEA, said: "I am delighted to see Arrow establish demonstration facilities which will allow our OPN community and customers to experience first-hand the FS1 Flash Storage system, Oracle's leading edge enterprise-grade SAN solution."
Read also :