Sharp to showcase display openings for resellers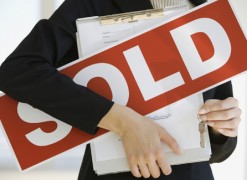 Sharp UK is inviting resellers to see how its professional display products and reseller reward initiatives can 'safeguard margins'
Sharp UK is next week inviting resellers to its Central London showroom to see how its portfolio of professional display products and reseller reward initiatives can "safeguard margins", and "guarantee" channel partners the protection and control they need in the marketplace.
The event will run from 10am to 4pm on Tuesday 28 April at the company's Cavendish Square showroom, and will feature a series of talks from speakers including Sid Stanley, Sharp European sales director, Michael Bailly, Sharp product planning and marketing director, and existing distribution partners.
Angela Townsend, sales manager at Visual Solutions, said: "At Sharp we are committed to a long-term growth strategy based on bringing our quality products to market via long-standing channel partnerships.
"This Open Day provides a great opportunity for existing and potential partners to find out more about how our channel-centric business model can benefit themselves and their customers."
The event follows the launch of the new Visual Solutions Reseller Program, which recognises and rewards those professional display resellers who demonstrate a commitment to promoting Sharp's products.
As part of the welcome pack at the Open Day, guests will also receive details of a "Sharp walking tour". This will guide attendees to a series of retail installations, showcasing Sharp video wall displays in outlets such as Harrods and Victoria's Secret, all within five minutes of Cavendish Square.
Read also :