Lenovo unveils new storage arrays for the channel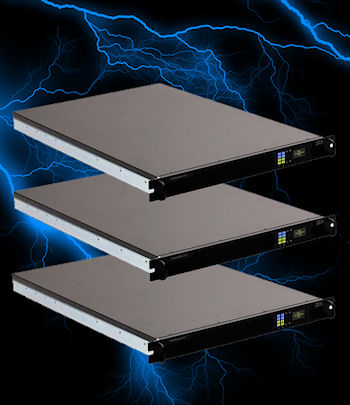 The Lenovo Storage S2200 and S3200 deliver Intelligent Real-Time Tiering, which automatically moves frequently accessed data to higher performing drives every five seconds
Lenovo has announced two new SAN offerings in the form of the S2200 and S3200 storage arrays.
Designed for "simplicity, speed, scalability and availability", said Lenovo, the arrays easily integrate into any network environment. "These systems support demanding workloads while painlessly and economically jump-starting the transition to flash technology," the supplier said.
The Lenovo Storage S2200 and S3200 are designed to give businesses simplified data management for a variety of applications, ranging from general purpose web serving and data management/analytics that require high IOPs, to video surveillance and streaming workloads that need high throughput.
The storage arrays offer dual and single controllers in 2U-12 and 24 drive configurations. The S2200 supports up to 96 drives and the S3200 supports up to 192 drives to easily support storage growth. The S2200 and S3200 make connectivity simple by supporting Fibre Channel, iSCSI and SAS, with the S3200 supporting multi-protocol connectivity that can work with Fibre Channel and iSCSI at the same time.
The Lenovo Storage S2200 and S3200 deliver Intelligent Real-Time Tiering, which automatically moves frequently accessed data to higher performing drives every five seconds, significantly increasing storage performance. With hybrid configurations and Intelligent Real-Time Tiering, the Lenovo Storage S3200 can "provide near All-Flash-Array (AFA) performance" for up to 120,000 IOPS "at a fraction of the cost of today's flash only systems", Lenovo said.
Every S2200 and S3200 comes with Lenovo SAN Manager at no extra charge, which supports Data Tiering, Thin Provisioning – to help customers purchase only the storage needed for operations – and Storage Pooling to virtualise storage across multiple drive types – "improving IO by up to 2.5x without impacting applications", Lenovo said.
"We are introducing a new Standard for SAN," said Jay Parker, senior vice president at the Lenovo Enterprise Business Group. "The new Lenovo S2200 and S3200 storage offerings highlight our extreme focus on affordable innovation. This further extends Lenovo's ability to be your one-stop-shop from PCs to DCs."
The Lenovo S2200 and S3200 SAN offerings will be available worldwide starting next month.
Read also :