NetApp offers new partner incentives for all-flash arrays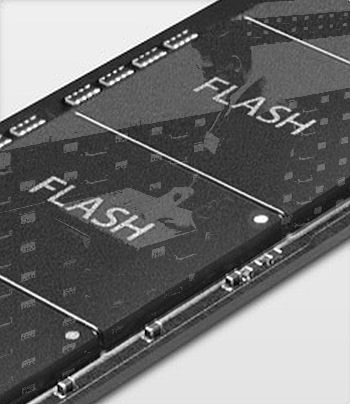 The all-flash rewards move is designed to 'kill the little dogs biting at our heels right now', said NetApp, which is wooing partners in Warsaw
NetApp says it will launch a new partner incentive scheme later this month for those deploying all-flash arrays at smaller-sized companies. 
The data storage monolith says the move is designed to "kill the little dogs biting at our heels right now", as well as being an attempt to quash any speculation that the company is only concerned about big revenue enterprise business.
Companies deploying NetApp all-flash arrays at medium-sized and small businesses may not generate as much revenue, but NetApp needs every penny it can get after failing to live up to financial analysts' expectations in its last set of annual results.
Sven Schoenaerts (pictured), senior director of EMEA channels at NetApp, made the new incentive announcement at this week's NetApp Partner Executive Forum in Warsaw. His "little dogs" comment was aimed at newer and smaller all-flash array data storage companies, that are seen to be making hay at NetApp's expense for their 100 percent commitment to all-flash storage solutions.
Schoenaerts said full details of the incentive programme would be released on 22 June. He said: "We expanded our MSB incentive programme earlier this year, and this builds on it further."
The theme of this year's annual Partner Executive Forum is James Bond, with a silver Aston Martin parked in the foyer of the hotel conference venue. NetApp, of course, sees itself as James Bond taking on all-comers, and the small all-flash data storage players are seen as some of the baddies, in NetApp's head anyway.
Schoenaerts finished somewhat darkly: "We are Bond, and Bond always wins."
That said, NetApp also admits it was slightly slow to crash onto the all-flash scene. At the conference, Thomas Ehrlich, NetApp VP for global accounts and pathway ecosystem EMEA, said: "There are small speedboats out there making big noises but their growth is microscopic in terms of the total market for all-flash solutions, and their product performance does not match ours when working with other technologies.
"Yes, we have to sell it sexy, but that isn't about the quality of our product, it's about how we work together with our channel partners."
Asked by ChannelBiz what he meant by "sell it sexy", Ehrlich said: "There will be more marketing budget and more focus, that is certain. Should we have done it six to eight months ago?, probably. Now we are going to take out our disks and put in flash. Where there is doubt about an app getting flash or not, it will be flash."
Read also :