Databarracks simplifies DRaaS channel pricing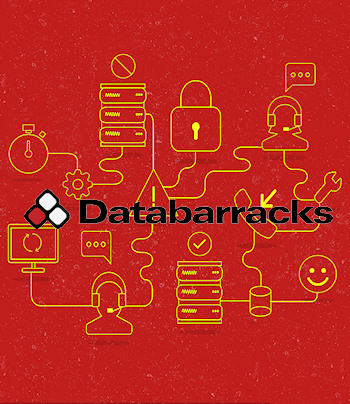 Databarracks said its partners can now produce accurate quotes 'within minutes'
Disaster recovery (DR) specialist Databarracks has announced a new pricing model for the UK channel. The simplified model is designed to make procurement of disaster recovery services much more easier for the channel and end users.
Peter Groucutt (pictured), managing director at Databarracks, said: "When evaluating suppliers and buying a DR service there are a number of different factors that need to be considered. But understanding how the service is priced shouldn't be an arduous task, however a lot of pricing models can make it overly complicated. We have been guilty of it ourselves."
He said: "Traditionally, our pricing for Disaster Recovery as a Service (DRaaS) was very specific but not necessarily very easy to understand. For an accurate quote, customers would need to do an inventory of their servers, storage and compute in order to get an accurate quote.
"This presented a few problems. Firstly, it was time-consuming for the customer and secondly, there was a risk of costing based on inaccurate data, leading to a higher monthly cost than expected."
For DraaS, Databarracks costs are now fixed on a per-server and per-terabyte basis. "It's completely transparent and it aids conversations for buyers internally because there are no hidden costs – what you see is what you get, so it's much easier to get buy-in from other key stakeholders," maintained Groucutt.
Databarracks said its partners can now produce accurate quotes on their own and can do it "within minutes" with just a small amount of information from the customer.
Read also :