Sharp pursues 'niche' resellers to bulk up document business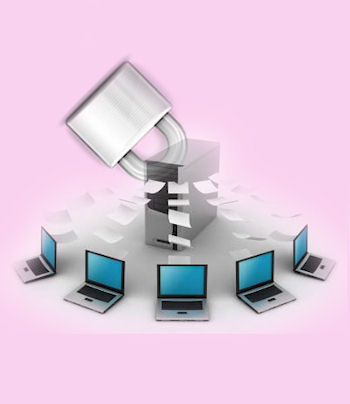 Sharp on recruitment drive at first Inspire partner event since 2012
Struggling Sharp is looking for more resellers to push its document management and visual display products as it looks for the group to return to the black.
The company is looking to these products and others to help reverse its fortunes, which has seen big overall losses and swingeing job cuts across the board in recent times.
To signal that it was now looking outwards again in terms of business development, Sharp chose Malta to hold its first Inspire Expo for partners since the one held back in Barcelona in 2012.
Sharp is aiming to go beyond simply shifting multi function printers and using their sale to push other software products and services around collaboration, mobile apps, accountancy, procurement, workflow management, device management and content management.
To stress that Sharp was moving away from the mass low profit consumer markets it has struggled in, Ted Kawamura, president of Sharp Europe, told journalists and analysts at the event that 90 percent of Sharp finished goods in Europe were now aimed at the business market. He said distribution was an area the company was continuing to focus on.
"We are seeing improved sales and profits in business solutions and expect to make a profit from them in 2015," said Kawamura.
Jeff Ashida, president of Sharp Information Systems Europe, echoed the change of direction. He said: "We want deeper collaboration with the channel to find product solutions in response to industry changes. A solutions orientated business is the essential requirement."
That said, the event was still used to unveil 13 new MFPs that will become available next year to address the 30 to 60ppm printing market, along with a new high end interactive whiteboard that uses touch to make collaboration easier. Along with this Big Pad, version 2.0 of SaaS-based Cloud Portal Office was also launched, again to support collaboration and improve document management.
But despite looking for more partners, Sharp admitted its direct sales had increased since the 2012 Inspire event when it was a 50:50 split between direct and indirect. The company maintains however that it's move to "bespoke" solutions rather than off the shelf ones will help generate more sales overall for its partners, if they fully get on board with the opportunities Sharp is promising them.
The company's European software development teams, which includes a significant Oxford facility, are said to be hard at work preparing to bring out business software solutions that can compete with the ones customers often buy separate from their MFP purchase. Sharp research shows over a third (35 percent) of organisations currently prefer to buy business software from a "recognised provider", which Sharp now wants to become.
While acknowledging that overall print volumes are down, Sharp believes it can widen its own document consultancy business using new software offerings, and also help create new services and business opportunities for its partners around the printers they sell.
In an interview, ChannelBiz asked Ted Kawamura about his message to the channel. He said: "Partners have to continually keep thinking about what they can offer their customers, and we need to put more feet on the street, particularly in the SME and mid-size markets."
While admitting it would remain the case that Sharp would try and keep the majority of large corporate contracts with its direct sales team, Kawamura signalled the company would be willing to "shrink some of its profit" if the right partners come along with the innovative niche solutions it now craves that can be built around its printers.
Read also :