Dell says half of EMEA sales now through channel

Company's new channel head says there are more incentives to come
Dell says 50 percent of the company's EMEA revenue is now generated via the channel, "in line with previous targets". The company says it welcomed thousands of new partners to the Dell PartnerDirect programme last year.
Dell also says it saw "double digit growth" for its distribution business. More than 24,000 new resellers are said to have purchased Dell products and solutions through its growing network of distribution partners.
And in 2015, 27,771 Dell competency courses were completed across the EMEA region. Dell's training modules and recently redesigned Partner Document Library provide partners with access to courses and assets to specialise in one or more chosen technology area.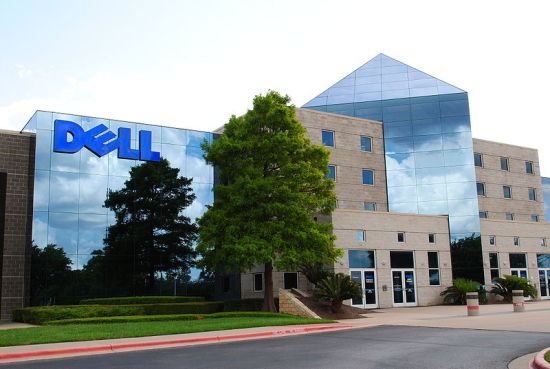 The supplier also says there was a 33 percent increase in partners selling Dell Software's data protection solutions. Dell data protection partner incentives are set to continue into 2016.
"To further nurture new relationships and boost opportunities for all, registered partners in Europe who purchase via Dell distributors will now have access to a range of sales assets, training and campaign materials available on the Dell PartnerDirect portal," said Dell.
Once various training modules are complete, these partners can join the Lifecycle Incentive Programme, a loyalty programme to earn points to redeem against hardware from Dell distributors.
Michael Collins has been appointed as vice president, strategy and channel, Dell EMEA, to lead the Dell channel business across the region. Most recently, Collins was leading Dell's business strategy in EMEA, in addition to 13 years' experience in overseeing Dell's EMEA Emerging Markets business, where channel and distribution are primary routes to market.
Sarah Shields, executive director and general manager, Dell UK, said: "We are still relatively new to the channel and as the landscape changes we must adapt. One of the benefits of being the 'new kid on the block' is our ability to be nimble.
"Our leadership team and structure therefore needs to adapt to the market. The next year promises further momentum and we will continue to build our relationships with partners and other contacts to strengthen our growing network."
New channel boss Collins said: "2015 saw a great year for our partners and we are moving into 2016 with a range of new and improved benefits and sales enablement tools.
"Strengthening Dell's omni-channel offering has been a key area of focus and over the last 12 months, our distribution business recorded double digit revenue growth, and there was a fantastic response to new incentives and programmes. We look forward to continuing the great work."
@AntonySavvas
Read also :