Northern Powerhouse councils ignore SMEs for IT services
Freedom of Information requests show how SMEs are losing out on the council outsourcing pot of gold
More than half of Northern Powerhouse councils are missing the government's pledge to spend £1 in every £3 with small businesses, especially when it comes to their IT outsourcing activities.
Furthermore, 86 percent have no plans to increase their IT services allocation to SME suppliers. This is according to research from IT services aggregator Streamwire, under Freedom of Information requests.
A Freedom of Information (FOI) request was sent to all 34 councils who make up the UK's Northern Powerhouse region, to ascertain the proportion of the IT services spend allocated to small and medium sized enterprises.
The results highlighted a disconnection between government policies to encourage local spend with SMEs, and the actual spending habits of local councils.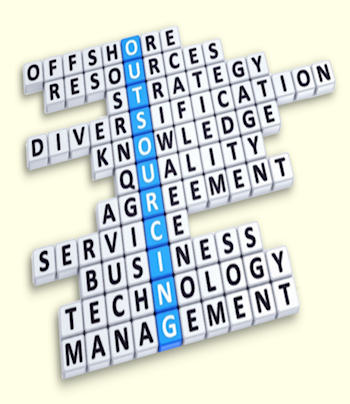 Anne Stokes, CEO of Streamwire, said: "The key objective of the Northern Powerhouse was to establish the region as a beacon for 'doing things differently', strengthening the area as an economic hub and showcasing how other regions could adopt similar innovation and best practice in their communities."
She said: "Councils can play a powerful role by using their budgets to procure more from SMEs, which are more than likely to be regional businesses. Unless local councils take up this mantle, the government's goal of building an economic stronghold in the North is surely going to be very difficult to achieve sustainably."
Key findings include:
15 councils, just over half of those that responded, do not spend any of their IT services budget with SME companies
18 borough councils have no internal method of differentiating small business from large suppliers
86 percent of those who responded reported no plans to increase the proportion of SME suppliers in the provision of their IT services
While eight councils claimed to outsource some IT services to SMEs, only three spend over a third of their budget on small suppliers
Stokes said: "The results from our FOI survey show a worrying disconnect between what is encouraged at central level and what is happening on the ground. It is sad to see some authorities, such as Bury Metropolitan, Kingston upon Hull and Sunderland, are not positioning any of their services with SMEs when there are some fantastic organisations on their doorsteps.
"These businesses can add real value to the objectives and plans of the local communities they work in."
Durham and Wakefield Metropolitan councils each spend 48 percent and 41.9 percent of their IT budgets on small businesses respectively, rather than being locked into established "old-school contracts" with large suppliers, said Streamwire.
However the examples set by Oldham Metropolitan and Sefton Metropolitan councils, both of which are locked into over ten year long contacts with large suppliers, "are worrying", said Streamwire. "With large suppliers generally being unable to offer the agile and cost-effective approaches that SMEs can provide, councils are likely over-spending on inflexible services," claimed the supplier.
For its research, Streamwire issued a list of three questions to each Northern Powerhouse borough council through their respective Freedom of Information channels. Of those who received the questions, 28 responded within 30 days, but Bolton Metropolitan, Bradford City, the City of York, Liverpool City, West Lancashire, and Wigan Metropolitan borough councils did not respond.
@AntonySavvas
Read also :