Newcastle 'data' centre will cost £30m and create 1,000 jobs

Newcastle University matches Budget's £15 million pledge for big data research centre that will help businesses exploit benefits of a data-driven economy
A new £30 million 'data' centre at the heart of Newcastle's tech hub could help create 1,000 jobs for the region's technology sector, the local council claims.
The facility is set to be built in Newcastle's Science Central site, and will draw on Newcastle University's computing science department to boost the region's expertise on big data.
Chancellor George Osborne gave the go-ahead for £15m of funding for the 'National Institute for Smart Data Innovation' (NISDI) in March's budget announcement.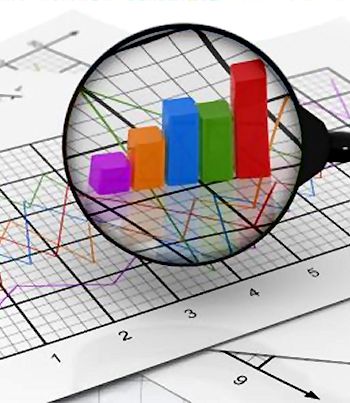 That £15m will be matched by the university itself. Newcastle City Council leader Nick Forbes said that the NISDI will create around 1,000 jobs in the city's technology sector. "The institute will make a big contribution to the economic growth of the city and the wider region," said Forbes.
"It will have national and international significance, cementing Newcastle University's role as the country's leading centre for research in computing science."
The centre will help local businesses work with Newcastle University's leading academics, according to local news site Chronicle Live, and aims to enhance the resources and skills needed to take advantage of digital and big data.
The centre was originally the brainchild of Dynamo, an umbrella group looking to boost the North East's IT economy.
"We believe the North East is a hotspot for tech firms in the UK. The region is home to several national and international players including Sage Software's headquarters, as well as support offices for the UK government's DWP and HMRC and a range of local firms," states Dynamo on its website.
Charlie Hoult, chair of Dynamo, said: "This is great news for the region. Dynamo has always placed the region's strengths in technology in a wider context and it's testament to the strength and depth of support for innovation and collaboration that the Institute will provide a further platform to engage both nationally and internationally.
"The Institute will also be a beacon for the up-skilling needed for this IT revolution, if we are to succeed in areas such as smart cars, cybersecurity, government digitisation or cloud innovation."
Newcastle University said that big data research projects with multi-billion dollar industry partners Red Hat and Microsoft will also be based at Science Central.
According to Tech City's Tech Nation annual report in February, the region of Newcastle and Durham experienced a tech sector growth of 35 percent last year, with the average tech salary hitting £44,000.
Read also :