Zerto supports MSPs' DRaaS needs in the IBM Cloud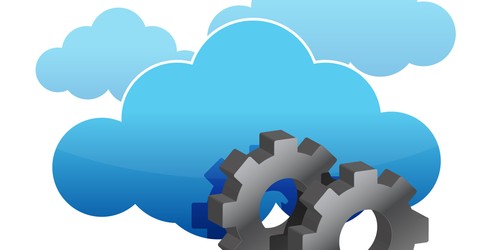 Service supported by almost 50 IBM data centres around the world
Zerto has announced a new business continuity and disaster recovery (BC/DR) solution in the IBM Cloud for managed service providers. The new solution offers turnkey BC/DR capabilities that protect critical IT infrastructure and support multiple use cases including data centre migration.
Running in IBM Cloud, the solution automates all aspects of disaster recovery for virtual workloads to create an advanced and flexible disaster recovery as a service (DRaaS) using Zerto Virtual Replication.
Customers with production workloads running in a virtualised infrastructure can now achieve an application recovery time objective (RTO) of minutes using the dedicated IBM Cloud infrastructure.
Additionally, a recovery point objective (RPO) of seconds can be achieved to maintain complete control over DR, with full automation and orchestration and on-demand recovery and DR testing. Further, usage based pricing eliminates additional capital costs.
Disaster recovery requires a significant expense to maintain and operate a separate data centre. With DRaaS, a significant capital expense is converted to a predictable, low operational cost. "With DRaaS based on Zerto Virtual Replication and the IBM Cloud, customers can realise very aggressive RTO and RPO that enterprises require to support key drivers such as regulatory compliance," said Zerto.
The turnkey and highly scalable offering also reduces the costs of business disruptions associated with testing and maintaining DR and hiring and training a DR experienced workforce.
The service is now available across IBM Cloud's global footprint of data centres to enable customers to protect their virtual applications from on-premises, bare metal servers, databases and virtual machines in the cloud, as well as protecting their critical applications.
Alan Marblestone, director of product management at Oxford Networks, said: "For Oxford Networks' diverse base of managed IT service customers, five 9's of uptime is not just a target, it is expected. IBM Cloud and Zerto are strategic enablers to ensuring that customers always have access to their critical systems and data."
Paul Zeiter, President, Zerto, said: "We are excited to collaborate with IBM since the growth within the disaster recovery as a service market continues to outstrip many other cloud segments. The significance of this space is underpinned by the growing complexity of IT infrastructures and the natural and man-made threats to them, balanced with a mission critical need to protect them to ensure uninterrupted business operations."
@AntonySavvas
Read also :