IT buyers follow the tech trends but can't deploy them

Capita and Cisco research outlines buyer frustration and confusion when it comes to nine emerging IT trends
IT leaders have revealed the reasons why their organisations are failing to capitalise on the latest tech-led trends.
IT decision makers recognise the relevance of the latest technology trends – including big data, wearables and the Internet of Things – but are being held back from implementing them in their organisation, according to new research.
Trends versus Technologies, a research report from Capita in partnership with Cisco, includes a survey of IT professionals across multiple industries within the commercial sector. It reveals a strong disconnect between nine key trends and the ability of businesses to implement the technology to realise those trends.
Across all trends, where there is the acceptance that the trend is relevant to the business, the rate of implementation is relatively low. This is despite the fact that 88 percent agree a financial advantage can be gained from responding to IT trends, while 86 percent think it would give them a competitive advantage in their industry.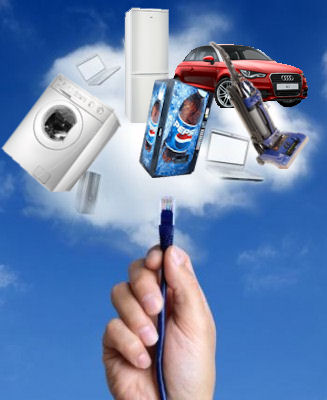 The findings include:
· 90 percent of ICT decision makers recognise that big data is relevant to their industry, but only 64 per cent say it is being implemented
· 70 percent said that the Internet of Things is relevant to their business, yet it is only being implemented in 30 percent of organisations. The respective figures for wearable tech are 46 percent and 10 percent
· While 50 percent believe artificial intelligence is relevant, it is only being adopted by 25 percent of organisations
· 82 percent of decision makers believe trends in technology are over-hyped in the media ["Not me guv" – ChannelBiz editor] and at industry events at least some of the time
The research also reveals some of the barriers to implementing technological trends, including a lack of understanding of the trend, push-back from management, and day-to-day issues taking priority over new trends. Many said the culture within their industry was too "old fashioned" to adopt new trends – regardless of the benefits.
A further key barrier was that decision makers within a business were not always experts in these new trends, with understanding and awareness of their potential applications varying across sectors.
Adam Jarvis, managing director, Capita Technology Solutions, said: "While ICT decision makers have a good understanding of the many positive benefits of these trends, it's clear that they do not yet have the right technical infrastructure, the right culture within their organisations, or the right engagement and support from their external partners to implement them successfully.
"The result is that trends such as big data and the Internet of Things – which could have the potential to transform these industries – are still some way off being properly understood and exploited."
The nine trends studied were big data, the digital workplace, artificial intelligence, the Internet of Things, wearable tech, robotics, cloud-based solutions, 3D printers and virtual reality. More details on the research will be published this summer.
For the research, 125 IT decision makers were questioned, with more in-depth interviews carried out with 12 decision makers.
@AntonySavvas
Read also :