Internet of Things far from replacing service engineers

Human instinct cannot be replaced say firms that run their own field service operations
Businesses say connected equipment could decrease service costs by an average of 6 percent over the next year, but three in ten companies say connected machines "can't replace the human instinct of their service engineers".
This is according to research commissioned by ServiceMax, a specialist in cloud-based field service management solutions.
The research saw 200 IT and field service decision makers questioned at companies in the US, UK, France and Germany. Despite the huge potential for sensors and connected machines in self diagnosing themselves, 88 percent of companies said there are "challenges" to connected devices.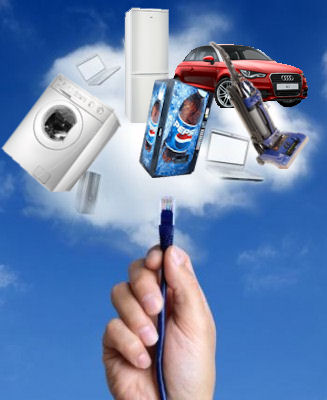 And almost a third (30 percent) don't believe sensors can replace the human insights and instincts of their service engineers.
"Whilst the Internet of Things holds great potential for predictive, preventative service models capable of diagnosing and correcting errors before they occur, and for reducing service costs, there is no substitute for the human instincts, experience and insights of field service technicians," said Spencer Earp, vice president EMEA for ServiceMax.
The report found that 82 percent of companies say connected devices could decrease costs over the next year by an average of 6 percent. And almost all businesses (96 percent) could see benefits from connected devices, with 48 percent citing an improvement in customer satisfaction and 40 percent expecting increased revenue.
"We're seeing increased interest in a range of new technologies from IoT to augmented reality, virtual reality and wearables, but this technology must sit alongside field service technicians rather than replace them," said Earp.
"One of the most interesting trends we are seeing is using connected equipment to provide insights into things such as field service technician safety, as well as a feedback loop for R&D product design."
He said service insights are increasingly seen as the common denominator of accurate product development and maintenance, and something "our customers are already embracing".
Prior to IoT, R&D teams relied on interpretation and anecdotal input from field service engineers to get an understanding of how products were faring out in the field, and service reports were arbitrary, said Earp.
The survey found that 72 percent of companies agree connected devices can help improve R&D through better analytics and diagnostics.
@AntonySavvas
Read also :