YouGov deploys Pure Storage via VAR Softcat

Surveys 80 percent faster to complete, database transactions four times faster and download times halved
Pure Storage has been selected by surveys firm YouGov to help increase the speed and completion rate of its surveys.
The internet-based market research firm chose Pure because it allows data from more than 20 million survey responses each year to be stored and retrieved at much faster speeds.
In the process of completing an online survey, milliseconds can make a big difference when it comes to those surveyed moving from one page to another. After swapping from hard disk to Pure's flash storage technology, YouGov saw an improvement of 200ms per click.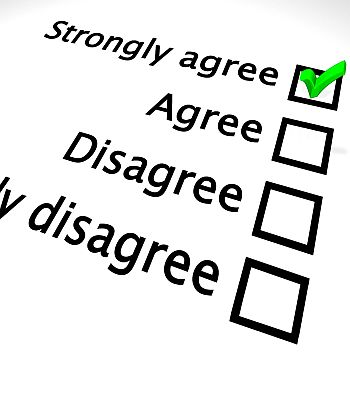 Overall, surveys are up to 80 percent faster, ensuring more engagement and YouGov believing they will no longer be abandoned due to a slow system.
"We had a big issue where the database became slower and slower as the times to click went up," said Nick Carter, head of infrastructure and system operations at YouGov. "Panellists' times would go from 500ms to one, two or three seconds, and at that point they would stop completing questionnaires and just give up."
With spinning disks too slow to handle the transaction, the switch to flash has eliminated the issue.
Based on the scale of YouGov's operations, faster transaction times can make a considerable difference. Before the 2015 General Election, YouGov polled 30,000 people at seven-day intervals to understand their voting intentions and track changes in sentiment.
Peter Gadd, Pure Storage's director of Northern EMEA, said: "We've helped YouGov accelerate access to information and speed up the decision making process. YouGov's systems are performing much more quickly – surveys are 80 percent faster, database transactions are four times faster, and download times have halved. It means panellist experiences are smooth and uninterrupted."
He said: "Before installing the Pure Storage Flash Array, storage took up 29 percent of the total processing time. During the proof of concept, YouGov reduced this to 1 percent. We improved YouGov's ability to get data ready for external communication more quickly, beating its competition to market and improving its ability to win business."
The solution was recommended to YouGov by IT infrastructure provider Softcat. Tim Jeans, data centre sales manager at Softcat, said: "Our staff work incredibly hard to agnostically advise Softcat's customers in relation to the plethora of options available to them, particularly when it comes to storage.
"We were delighted to connect YouGov with Pure Storage's FlashArray, which provides density, ease of management for enterprise functionality and performance – whilst maintaining affordability."
@AntonySavvas
Read also :