Director fall-out at Spectrum games console company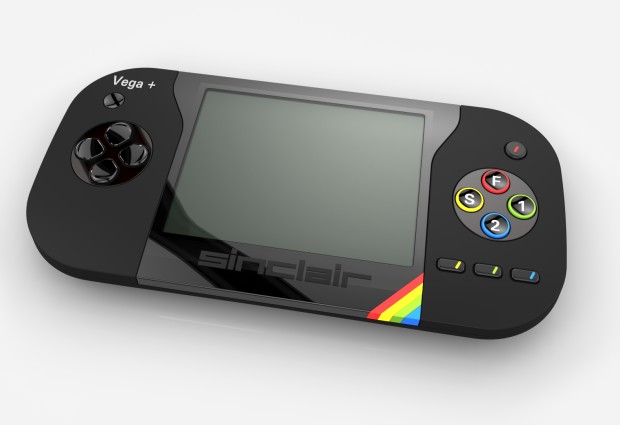 The new games console is backed by Sir Clive Sinclair and is expected to ship next month
There's a bust up at the company behind the new mobile Spectrum games console, the Vega+. Two directors have distanced themselves from Retro Computers, which is working with Sir Clive Sinclair on the project.
Paul Andrews (pictured) and Chris Smith recently resigned from Retro Computers, although they still retain a joint 50 percent share in the company. Money was raised for the Vega+ project via an IndieGoGo crowdfunding campaign, that was oversubscribed.
The first games consoles are expected to ship next month with the help of the £416,000 that was raised. Andrews and Smith resigned even before the money was raised.
But the two directors have now issued a statement hinting they are concerned about the project, although if the consoles do ship next month that won't presumably bother most of the backers.
The statement reads: "In recent weeks we have received increasing numbers of emails from public backers of the Vega+ console, and members of the press with questions relating to the production status of the Vega+.
"As a result of these enquiries received, and concern for the backers of the project, several weeks ago we (via our solicitors) posed multiple questions to the current directors of Retro Computers (through their solicitors). These questions related to the status of the proposed Vega+ project (preparation, software, production, time scales, etc.) and also the financial resources of the company to meet the expected costs of development and production, and so on.
"Sadly, Retro Computers has failed to respond at all to these requests (or indeed to earlier similar requests) and have not provided any information or answers."
Andrews and Smith are said to be involved in "ongoing unrelated legal matters against Retro Computers".
@AntonySavvas
Read also :