A hurricane's coming! – Commvault activates GO DR plan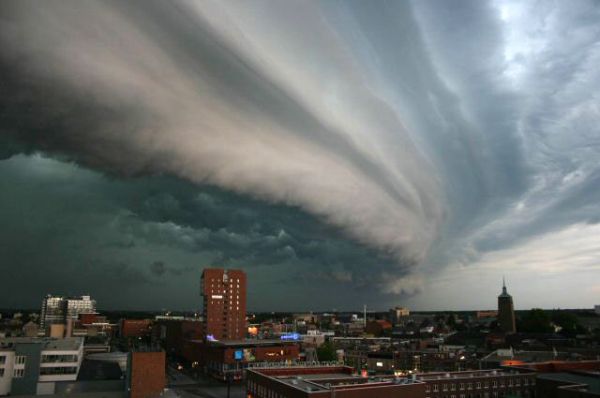 It's a disaster waiting to happen but Commvault goes into recovery mode at customer event
Hurricane Matthew has affected the end of Commvault's inaugural GO customer and partner conference in Orlando.
The event for most delegates started this Tuesday morning and by Tuesday evening many delegates – including some of the Commvault team – had already booked early flights home for Wednesday, before the storm wreaks havoc across Florida on Thursday.
As a result, a chunk of the 1,300 delegates are set to miss the end of conference party on Wednesday night, and the data backup and management company has cancelled all training courses on Thursday morning, to give delegates as much time as possible to get out of the state.
Commvault told delegates in a circulated warning on Wednesday afternoon: "Just a short time ago, the National Hurricane Center issued a formal WARNING for Hurricane Matthew for Orlando. Tropical storm force winds are expected here. The Governor of Florida has issued formal instructions for residents and visitors, where possible, to leave, and leave early.
"Nearly all GO2016 activities end tonight, but there are some training programmes on the calendar tomorrow which will be cancelled to ensure everyone gets home safely."
It added: "Technical training students should use the time now to adjust flight and travel plans as soon as possible.
"Enjoy the party tonight [Wednesday], thanks for coming to Commvault GO2016, and we wish you safe travels home." At least it should now be easier to grab a free beer at the party.
Commvault later stressed: "People are not leaving the show early unless they wish to at their own behest, the party is going ahead to close very successfully – BEFORE any storm hits the area.
@AntonySavvas
Read also :