Oracle struggling to buy NetSuite as shareholders cling on

Unaffiliated shareholders are so far refusing to sell up and a simple majority of total shares issued is not enough
Oracle is struggling to take over NetSuite as independent shareholders refuse to let go of their investments.
Oracle has announced that it has extended the expiration of its tender offer for the acquisition of NetSuite to Friday 4 November. It said this will be the final extension that Oracle will make under the "merger agreement".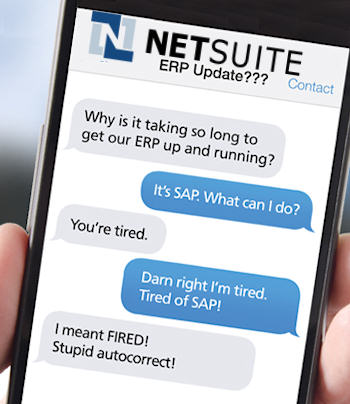 In the event that a majority of NetSuite's unaffiliated shareholders do not tender sufficient shares to reach the minimum tender condition, Oracle said that it will "respect the will of NetSuite's unaffiliated shareholders and terminate its proposed acquisition".
As per the the terms of the merger agreement, a majority of the unaffiliated shares – at least 20,403,928 out of the 40,807,854 – must be tendered in order for the minimum condition to be satisfied, and the tender offer to be completed.
In aggregate, there were approximately 81,474,150 shares issued and outstanding as of 5 October.
American Stock Transfer & Trust Company, the depository for the tender offer, said that as of midnight US Eastern time (last night), only 4,568,498 unaffiliated shares, or 11.2 percent had been tendered for the offer.
Of the total issued shares, Oracle has now captured 45,084,266 – 55.3 percent.
@AntonySavvas
Read also :