Samsung stops fire-prone Galaxy Note 7 production

Samsung has "temporarily" ceased production of the Galaxy Note 7 as more replacement devices catch fire
Samsung has suspended the manufacture of the Samsung Galaxy Note 7 following new claims that replacement devices were catching fire.
The smartphone was launched in August but had to be recalled after the initial batch was deemed to be a fire risk.
Owners were asked to exchange their device for a new one, with the Korean manufacturer claiming the problem had been solved – however this appears not to be the case – and the company is taking steps to minimise the impact.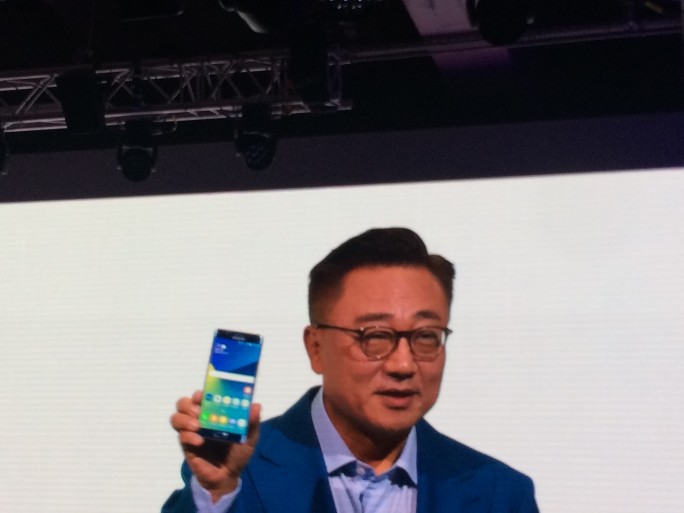 A replacement Note 7 is said to have caught fire on a US airline last week, and reports over the weekend claimed a US man woke up in a smoke-filled apartment as a result of another replacement Note 7 catching fire.
"We are temporarily adjusting the Galaxy Note 7 production schedule in order to take further steps to ensure quality and safety matters," a spokesperson told ChannelBiz sister title TechWeekEurope.
Earlier, Samsung said it was aware of the new claims and stressed it was taking action to protect its customers
"Samsung understands the concern our carriers and consumers must be feeling after recent reports have raised questions about our newly released replacement Note 7 devices," said the company.
"We continue to move quickly to investigate the reported cases to determine the cause and will share findings as soon as possible. We remain in close contact with the [US Consumer Product Safety Commission] throughout this process.
"If we conclude a safety issue exists, we will work with the CPSC to take immediate steps to address the situation. We want to reassure our customers that we take every report seriously and we appreciate their patience as we work diligently through this process."
Reuters claims Samsung has now ceased production and operators are saying they will no longer stock the Note 7.
"While Samsung investigates multiple reports of issues, T-Mobile is temporarily suspending all sales of the new Note 7 and exchanges for replacement Note 7 devices, " said US network T-Mobile.
ChannelBiz was on a Virgin Atlantic plane flying from Manchester to Orlando last week, and it was announced to passengers before taking off that use of the Note 7 smartphone was "prohibited" because of fire hazard risks.
Read also :