Zyxel's cloud-based WiFi offering seeks to tempt resellers

Nebula devices can be set up quickly using the iOS and Android Nebula Mobile App using QR codes
Zyxel has launched the Nebula cloud-based control solution to centrally manage all Nebula wireless, switch and security devices, making it easier for resellers to carve a niche out of the business generated.
With office infrastructure and apps all moving to the cloud, Nebula gives resellers and end-users the opportunity to adopt the same model with their wireless and wired network, with a simple license model.
They now no longer need to worry about complicated product pricing and upgrades, short product lifecycles, lack of technical expertise or hidden consultancy costs typically associated with wireless deployments, according to Nebula.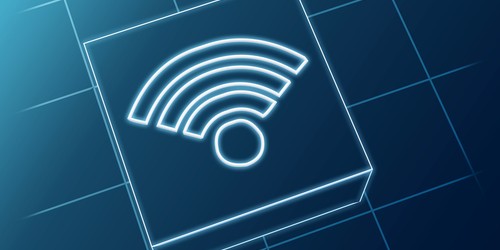 Businesses with several satellite sites, including hotels, chain stores and those with multiple offices, often find the management of multiple networks challenging due to limited technical expertise and limited IT staff spread thinly across venues. Nebula enables customers to view and manage their entire network across multiple sites, in one secure online platform, or hand over control to their reseller partner.
Being fully cloud based, Nebula also allows any size reseller to mass manage multiple sites on-demand and easily replicate multi-site configurations, Nebula said. The flexible licensing model will enable resellers to move to a managed service provider (MSP) model, with a concentration on continuous delivery of service rather than a one-off set up fee.
"The reseller is aware of everything happening on the customer's network, before they need to know, ensuring business continuity in the event of any network issues and faster troubleshooting and support," Nebula said.
The Nebula platform is managed through the Nebula Control Centre – a single pane of glass that provides real-time metrics in an intuitive browser-based dashboard. Users can monitor and manage metrics including traffic summary, device status, location and network usage in real-time, allowing the rapid discovery and repair of issues affecting the network.
Nebula devices can be set up quickly using the iOS and Android Nebula Mobile App using QR codes to automatically register units, allowing them to be auto-discovered by the cloud. This removes the need for technical engineers to be present on-site when the hardware is deployed, significantly reducing the costly manpower required in traditional set ups.
Lee Marsden, president of Zyxel Europe, said: "With Nebula we're challenging the traditional business model associated with wireless and wired networks. Business applications are all moving to the cloud and there's a rapidly growing trend for cloud networking.
"Nebula removes the burden of complicated product pricing and upgrades, complex installs and technical expertise from the customer. This in turn provides an opportunity for resellers to become service-driven resellers – moving from product and price-led to solution and services-led with renewable annual revenue via a pay as you grow model."
The Nebula portfolio comprises cloud managed access points (NAP), cloud managed switches (NSW) and the cloud managed security gateway (NSG).
To support the launch, Zyxel is providing existing reseller partners – and new partners – with a free Nebula AP. To apply, resellers need to sign up to Zyxel's partner programme, or if they're already a partner, they can complete the form on the partner portal. The promotion is running across Europe and is a first come, first served deal, subject to limited availability, the vendor said.
@AntonySavvas
Read also :