High-Growth MSPs Offer More Services Than Rivals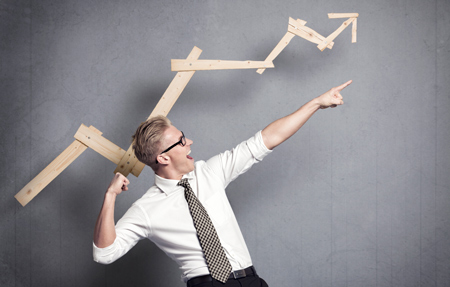 Global Kaseya report highlights MSP market growth; successful firms offer wider portfolio of services
The managed service market is experiencing "a hot streak" according to latest research released today.
The survey of 900 MSPs by software vendor Kaseya reports 26 percent of respondents say their average annual Monthly Recurring Revenue (MRR) has grown more than 15 percent over the last three years – up from 23 percent 12 months ago. An additional 18 percent report an average three-year MRR between 10 and 15 percent.
Kaseya's 2017 Global Pricing Survey also shows that high-growth MSPs are differentiating themselves by offering more services across the board – from basic support to high-end network monitoring. They are also capitalising on continued cloud adoption by offering a wider range of cloud-based service offerings, says the firm.
Emerging services
The report highlights several emerging service categories for MSPs.
Forty-seven percent of high-growth MSPs report they offer 24×7 Network Operations Center (NOC ) services, compared to just 27 percent of lower-growth MSPs.
Forty-three percent offer cloud-to-cloud backup. Additionally, 83 percent of high-growth MSPs offer full backup and disaster recovery.
The largest delta in security service offerings is with two-or multi-factor authentication, which successful MSPs are 30 percent more likely to offer. Also, the mean number of security-related services offered by these MSPs is eight discrete services – two more than their lower growth counterparts. High-growth MSPs are also nearly 40 percent more likely to offer all 10 security-related services than their lower growth peers.
Elsewhere, high-growth MSPs offer each of the eight services more frequently than the lower growth group.
However, security and cloud were cited as the biggest MSP concerns for 2017. Survey respondents said meeting security risks was the most important IT problem or service need their clients will face in 2017. When added together, security and cloud virtually tie as the top risk concern (30.79 percent versus 30.22 percent, respectively.)
Read also :