Gigamon Names Juniper Exec Gerard Allison New VP for EMEA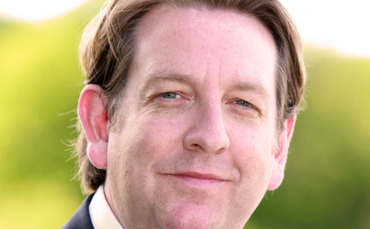 Juniper SVP to oversee sales, channel, technical and marketing operations
Gigamon has landed Juniper sales exec Gerard Allison who will head up its EMEA business.
As vice president of EMEA, Allison will be responsible for overseeing all operations in the region, including driving its sales, channel, technical and marketing teams.
"Having a leader with a proven track record to guide our EMEA operations is crucial as we continue to expand and strengthen our global presence," said Helmut Wilke, senior vice president of worldwide sales at Gigamon. "Gerard's unmatched understanding of the EMEA market and deep understanding of the industry will help us further solidify our footprint internationally."
Juniper Networks
Prior to joining Gigamon, Allison spent 12 years with Juniper Networks. He held a variety of sales roles from channel director for UK, Ireland, Middle East and Africa to his most recent position as senior vice president of EMEA sales, where he was responsible for the structure, management and performance of Juniper's Service Provider, Enterprise, Channel and Commercial business across the region. Allison also spent three years serving as UK country manager for Netscreen Technologies Inc., as well as held other sales and channel roles at companies including Open Capital Plc, Wall Data Inc, and Borland Ltd.
"I'm thrilled with the chance to work with such a well-respected and rapidly growing organisation such as Gigamon,"Allison said of joining the traffic visibility specialist. "Gigamon is known for their industry innovation and market-leading data-in-motion visibility solutions. I'm honoured to have the opportunity to drive true business growth in the EMEA region."
Andy Zollo was previously Gigamon's VP for EMEA before moving to StorageCraft in July 2016. There was no word from Juniper at the time of writing regarding Allison's replacement.
Update: a Juniper spokesperson told ChannelBiz: "I can confirm that, after approximately 13 years with Juniper Networks, Gerard Allison has chosen to move on to a new company. Most recently Gerard was senior vice president, sales for EMEA, but also fulfilled many other senior sales leadership roles in his time with us. His many contributions to Juniper have been outstanding, for which we thank him, and we wish him well in his new challenge".
Read also :