Channel undergoing drastic shift in face of change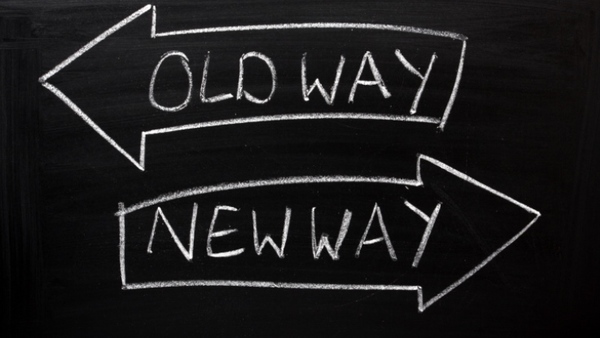 Canalys and Citrix channel research cites revenue and profit confidence despite industry changes
The channel is in a state of flux, according to new research.
Most channel partners (71 percent) surveyed by analyst firm Canalys believe they are in a state of transformation, with nearly half (45 percent) admitting to rapidly revamping their businesses to take account of industry change.
The research, commissioned by Citrix, shows industry buzzword digital transformation is high on the agenda, with most partners acknowledging that their firms are going through a period of transition.
Revenue growth
Despite all this uncertainty, 88 percent expect their 2017 revenues to grow compared with last year, with 84 percent forecasting profit growth in the same period as well. Nearly one in three partners (31 percent) have even predicted more than 20 percent revenue growth of year-on-year, with a further fifth (21 percent) believing profit margins will reach similar heights.
"The IT industry is facing one of the largest periods of change since its inception, with new and innovative technologies disrupting the bigger players and driving increased customer churn. Despite this challenge, channel partners are forecasting a year of significant growth, with the cloud earmarked as a driver of such change," said Justin Sutton-Parker, Citrix partner director for Northern Europe.
The research also points to a shift to cloud revenues this year, with most partners questioned (71 percent) expecting to see it account for at least 10 percent of revenues. This is compared with 60 percent of partners who stated cloud revenues drove under 10 percent of earnings last year. Further, there is expectation amongst several partners that cloud revenue is likely to double: 38 percent of partners expect cloud to account for more than 20 percent of business in 2017, compared to only 17 percent of partners in 2016.
The delivery of cloud or hosted cloud services and reselling third-party or hosted cloud services were also both earmarked as 'important' business drivers in 2017 by nearly half of channel partners (48 percent and 42 percent, respectively). While nearly two in three partners (59 percent) also acknowledged reselling on-premise hardware and software as a remaining driver of growth, the IT industry appears to be reaching a watershed moment for the sale of cloud services.
Divided opinion
Elsewhere, new technologies such as Artificial Intelligence (AI), Big Data and the Internet of Things (IoT) are disrupting industries across a multitude of sectors, yet channel partners are divided on how much they're set to drive revenue growth for 2017. For example, just over half (51 percent) of partners cited the IoT as 'important' for driving revenues, with 37 percent stating it 'won't be important' and more than one in ten (12 percent) admitting they won't even sell it at all this year.
Alongside this, nearly one in three (30 percent) partners believe Big Data revenue will grow by less than 10 percent, yet cloud application revenue and digital transformation projects are both forecast to grow in revenue by over 20 percent (according to 30 percent and 26 percent of partners, respectively).
The clear majority (92 percent) of channel partners expect their customers to increase their cyber-security spends in 2017, cloud growth marked as the second largest driver of spending behind cyber-crime. Increased mobility and changing governance and regulation were also cited as the key drivers.
"Partners may be divided when it comes to the potential of emerging technologies such as Big Data and the IoT, but the message is clear when it comes to the delivery of cloud services. The time for action is now, and only by working with the right vendors can partners truly capitalise on this opportunity."
"Our research shows that channel partners are transforming their businesses to reflect the changing demands of customers, the shift in budgets towards digital and cloud, and the rapidly changing IT landscape," said Alastair Edwards, chief analyst, Canalys.
"While this creates challenges, it's clear the role of the indirect channel is more critical than ever, as customers seek help to navigate the explosion in IT complexity, to integrate, manage and secure hybrid IT environments and use digital technologies to deliver business advantage. In 2017 channel partners should focus on investing in their own digital capability, become more professional services-led and build the solutions which clearly differentiate them from the competition."
Read also :