Kaspersky Lab Adds Managed Services to New Partner Programme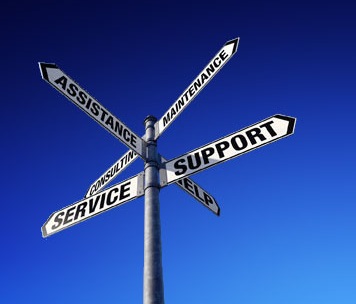 Security software vendor Kaspersky Lab targets managed security providers with new accreditation
Kaspersky Lab has launched a new partner programme aimed at managed service providers (MSPs).
The new programme includes products and technologies that will enable MSP partners to provide new security services to their customers, such as remote security monitoring, managed security, virtualisation security and mobile device security and management.
Participation in the programme also guarantees MSPs exclusive access to volume based pricing with a separate MSP price list, monthly licensing, product and security training and certification, standard and premium technical support and extended sales and marketing materials.
Cloud or on-premise options
"Kaspersky Lab's MSP Programme was created specifically to meet the needs of partners who want to grow their managed service offerings in cybersecurity – without additional administrative overheads or resources," said Vladimir Zapolyansky, head of SMB Business at Kaspersky Lab.
The vendor says MSPs can choose between cloud and on-premise models, to provide greater flexibility of IT security services for their customers. Kaspersky Endpoint Security Cloud, suitable for smaller MSP businesses, allows MSP partners to manage customer infrastructure from the cloud using a multi-tenant cloud console. Kaspersky Endpoint Security for Business Basic and Kaspersky Security for Virtualisation add the ability to use a multi-tenant on-premise solution managed by Kaspersky Security Centre — for larger businesses with up to 10,000 managed nodes. Kaspersky Security for Mail Server and Managed Service Agreement are also part of the MSP offering.
Charles R. Weaver, CEO and co-founder of the MSPAlliance welcomed the new programme. "The rising importance of cybersecurity throughout the world is one of the biggest challenges facing managed services providers today. We look forward to Kaspersky Labs' active participation in promoting managed security services and hope that its expertise will contribute to the development of the market."
Russ Madley, head of B2B at Kaspersky says the programme was in response to increased take-up of managed security services by small and mid-sized organisations.
Customer demand
"We're seeing people wanting to pay for what they use, via monthly and quarterly payments. This gives them ability to pick and choose," he tells ChannelBiz UK, adding that MSPs have the added benefit of increased customer loyalty compared to traditional product resale.
The first phase of the MSP partner programme is now available in Europe. UK partners who want to join the programme need to meet several requirements, including being a provider of managed services, purchasing licences from one of Kaspersky's distributor – Exertis, Nuvias and Arrow – and providing first line support to customers.
Automated billing is currently available through Exertis, with Nuvias and Arrow expected to follow suit in the coming months.
Read also :