Fujitsu Promotion Aims At Public-Sector Budget Clear-Out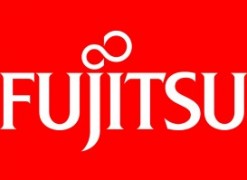 Fujitsu has introduced steep discounts on desktops and laptops to give resellers a boost ahead of the end of the public sector's financial year on 31 March. The promotion allows resellers to offer discounts of up to 18 percent on selected Esprimo desktops and up to 12 percent on selected Lifebook notebooks. The move follows
Fujitsu has introduced steep discounts on desktops and laptops to give resellers a boost ahead of the end of the public sector's financial year on 31 March.
The promotion allows resellers to offer discounts of up to 18 percent on selected Esprimo desktops and up to 12 percent on selected Lifebook notebooks. The move follows a similar promotion covering servers.
Sliding scale
The promotion works on a sliding scale, beginning with deals of 10 units or more and reaching the full discount on deals of 25 or more for Esprimo desktops, or 140 or more for laptops, according to Fujitsu.
Customers could end up with savings of about £50 per unit per customer, or up to £62 per unit per customer for pricier laptop ranges, Fujitsu estimated.
The company has also brought in discounted rates on extended warranty agreements and said it may consider allowing resellers to offer the discounts to corporate customers.
The promotion is aimed at helping resellers forge deals with public-sector customers in spite of budget cuts, said Fujitsu TS UK and Ireland product marketing manager Craig Parker.
"From a partner perspective, the promotion will help them to close deals and bring in valuable business, plus all the added-value opportunities that will go with these roll-outs," Parker said in a statement provided to ChannelBiz. "Fujitsu and its partner network are strong in the public sector but with the cuts that all departments and authorities have to make, it's going to make all the difference if we can offer them even better value."
Earlier this week Fujitsu rolled out its cloud-based Business Solutions Store in the UK, aiming to give British ISVs a way to shift their offerings to the cloud using Fujitsu's worldwide infrastructure.
Read also :